Texas
Divorce Online
$139
Learn how to divorce online without a lawyer
Online divorce without a lawyer in Texas
Over 12 years of experience in the online divorce field
Court approved divorce forms in Texas
Easy divorce in Texas with children
Divorce documents for Texas for your personal case
Divorce Steps in Texas: Where to Start?
To get a Texas divorce online, you will need to determine what kind of marriage dissolution you are going to have. There are 2 common types of divorce in the state: contested and uncontested. What's the difference?
Uncontested divorce in Texas can occur if both parties have a consensus on the most important divorce issues. In other words, you will need to agree with your spouse on matters such as who will be taking care of your children and how you will be dividing your property or debts. If you do, you can get Texas uncontested divorce forms with the help of our service in just a few days. Getting a divorce in Texas without a lawyer is a common practice for uncontested marriage dissolution cases.
Contested divorces are always finalized with the help of lawyers. If you have misunderstandings with your spouse regarding any aspect of filing for divorce in Texas as well as raising your kids and dividing your assets, you will need a professional lawyer's assistance. This makes preparing your Texas divorce paperwork much longer and costs a lot more.
Therefore, most spouses try to come to an agreement about the most necessary aspects of their marriage dissolution to get a cheap uncontested divorce in Texas. Our company is always ready to assist you with filling in all divorce forms for Texas within the shortest time. This fast and easy Texas online divorce option is available for all couples that are planning to have an uncontested marriage dissolution.
Getting a Divorce in Texas: Choosing the Best Approach to Your Marriage Dissolution
There are a few ways you can obtain divorce papers for Texas marriage dissolution. Feel free to compare the pros and cons and choose the best option for your quick and easy divorce in Texas.
Simple divorce in Texas with the help of a local lawyer
If you are looking for Texas law help with divorce, this option is likely to suit you most. But why do most spouses decide to file for divorce  in Texas without the help of local lawyers? The truth is that legal services are incredibly expensive. Thus, consulting a lawyer will increase the total price for your dissolution of marriage to over $10,000. In other words, having a cheap divorce in Texas with the help of a lawyer is impossible.
Getting legal help has some other disadvantages. Scheduling a visit with the lawyer can take a while, which will slow down the process of filing a divorce in Texas.
A few decades ago, this method was the most popular option of getting an easy divorce in Texas. But nowadays there is a much cheaper solution for filing for a divorce in Texas. Thus, do it yourself divorce in Texas is an inexpensive option to prepare all your divorce papers in Texas.
Texas do it yourself divorce without any assistance
Some couples decide to collect and prepare all Texas divorce papers by themselves without any assistance. These couples prefer to avoid consulting a lawyer and might even believe that easy online divorce in Texas is possible without any assistance at all. However, they slowly come to realize that this is not the case as they face quite a lot of obstacles.
DIY divorce in Texas without any help from online services or lawyers is likely to be a long and complicated process. Looking for TX divorce forms always requires lots of time and effort. Even if you have lots of free time to look for each divorce form for Texas, you will surely face one serious issue: most divorce in Texas forms that you will find are outdated and will not be accepted by the court. You need to select only the newest forms to complete your DIY divorce in Texas successfully.
Another problem people often face is making mistakes in their divorce documents. When you file for divorce in Texas, all your papers should be filled out properly and without any mistakes. If the court clerk finds a mistake or a misprint in your documents, your divorce packet will not be accepted. Therefore, you will need to revise your papers until each form is perfect. Although this is a very cheap Texas divorce option, it may turn out to be rather burdensome. If you want an easy divorce in Texas that will also be affordable, OnlineDivorceTexas is always at your service.
The Benefits of Do It Yourself Divorce in Texas Online
The entire process of collecting the papers for your marriage dissolution is done online. You will not need to visit the company's office or communicate with lawyers or managers. You will receive the entire package of documents via the email.
Being one of the cheapest solutions for divorce in Texas online, our service always provides the best and most current papers upon request. With our online solution, you will be able to save over $10,000.
We guarantee fair and reasonable pricing for our service. Unlike most of our competitors, we don't have any hidden fees or payments. You always know what you are paying for. You can get all your divorce papers for Texas online with a single payment.
You will receive Texas divorce forms online and we'll make sure that each one suits your personal divorce case. Our managers carefully study every application to provide each client with a personalized set of documents.
When you file for divorce online in Texas with the help of our service, your application is analyzed by our team of experts in the online divorce field in Texas. Therefore, we always provide our customers with the highest quality service.
We are the fastest option for filing for divorce in Texas online. All our customers can pass the questionnaire in less than 30 minutes and receive the entire package of uncontested divorce forms for Texas in a matter of days.
If you face any issues when filling out our questionnaire for online divorce in Texas, our friendly support managers are always ready to help. Feel free to call us, reach us in live chat or send your questions by email.
All the documents you get with the help of our service are filled out and ready to be printed. You will not need to make any formatting changes; the papers are completely ready to use.
All our customers get detailed instructions on how to file them with the court for Texas. That is why they can easily avoid making the most common mistakes when they file for uncontested divorce in Texas.
Divorce Papers for Texas Online: What Will You Get?
We guarantee that you will be able to collect all the necessary forms for your dissolution of marriage in one place. You will not need to look for extra forms on the Internet or visit a local lawyer. The entire package of Texas uncontested divorce documents can be easily prepared with the help of our online service. Moreover, with the help of our service, the overall Texas uncontested divorce process will be significantly simplified.
What Texas Divorce Forms Will You Receive?
The number of documents you receive depends on your personal divorce case. All the forms are prepared and tailored to your needs after we receive all necessary information. Generally, the divorce package will include:
How to Prepare Texas Divorce Documents?
It's really easy! When you file for divorce in Texas with our help, you will get all the necessary papers for dissolution of marriage along with detailed instructions on how to file them with the court. Read the guide carefully and file the documents according to the instructions. This way, you will be sure that you're filing for a divorce correctly. With the help of our top-notch guide, you will be able to file the forms without any effort.
Uncontested Divorce in Texas
Many spouses are wondering about the importance of having an uncontested dissolution of marriage. Why should you agree about the vital aspects of your divorce case? The answer is that the Texas uncontested divorce process is much easier than a contested one. If you are unable to resolve any issues regarding your divorce, you will need to get a professional lawyer's help and the overall process will take much longer. Moreover, contested divorces are incredibly expensive – get ready to spend over $18,000 on your marriage dissolution case. The more issues you need to work out, the more expensive your divorce is likely to be. That is why it is better for spouses to agree on the most important divorce aspects so they can file for divorce easily with all the papers provided by our service.​



File for Divorce in Texas Online
Filing the documents for your dissolution of marriage online can be made in just a few steps:
In other words, online divorce is really simple. You don't need to have any legal knowledge or know the rules for collecting divorce documents in your state to start using our service. Our online service for divorce was developed for complete beginners.
Divorce in Texas With Children
Filing for divorce in Texas with children is one of the most frequent concerns of our customers. If you have children and decide to file for divorce in Texas, you and your spouse will need to agree on all issues concerning child custody. We are ready to assist you with preparing Texas divorce forms with children for your personal case and help you to get an easy dissolution of marriage with minimal effort.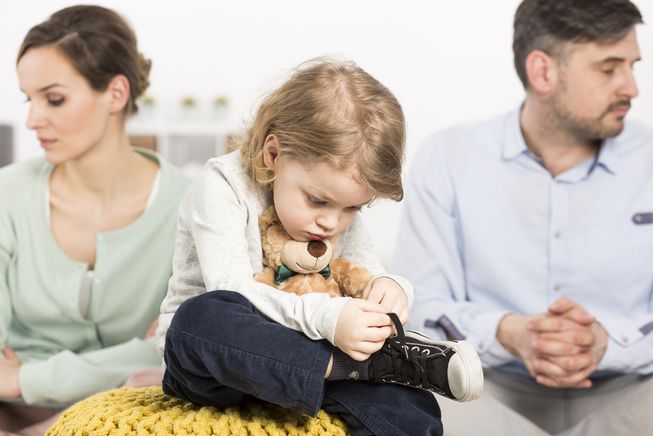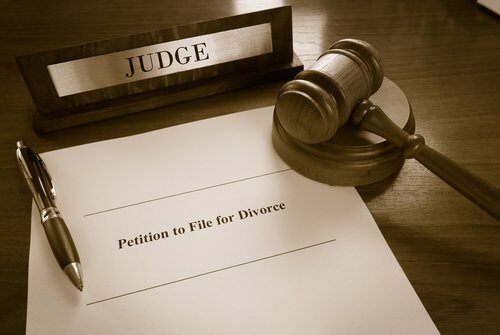 Divorce Paperwork for Texas
With a contested divorce you will need to fill out dozens of different forms and documents. Moreover, the court will analyze your papers and may ask for additional forms for making legal decisions. In most cases, these documents are collected with the help of a lawyer.
If you are preparing the documents for an uncontested legal breakup, the paperwork is usually less complicated and can be prepared by our online dissolution of marriage service. You have the opportunity to save thousands of dollars and spend less effort to achieve your legal breakup.
Texas Residency Requirements for Divorce
The divorce residency requirements for Texas are simple and understandable: at least one spouse must be a resident of the state for at least 6 months, and a resident of the county for at least 90 days. If either you or your spouse meets these requirements, feel free to launch your process of dissolution of marriage in Texas.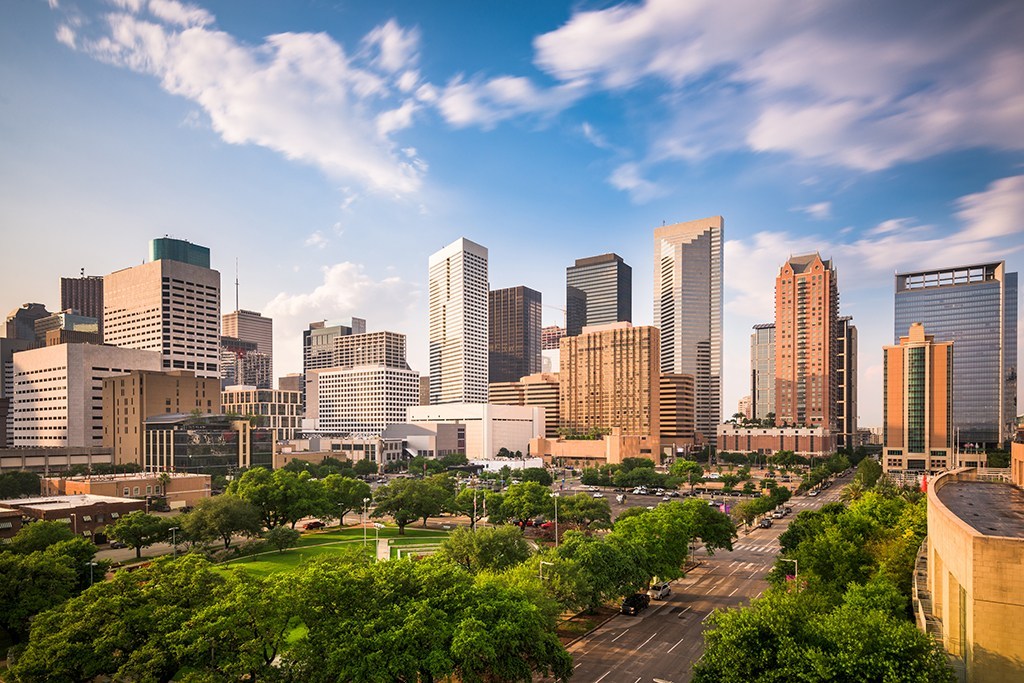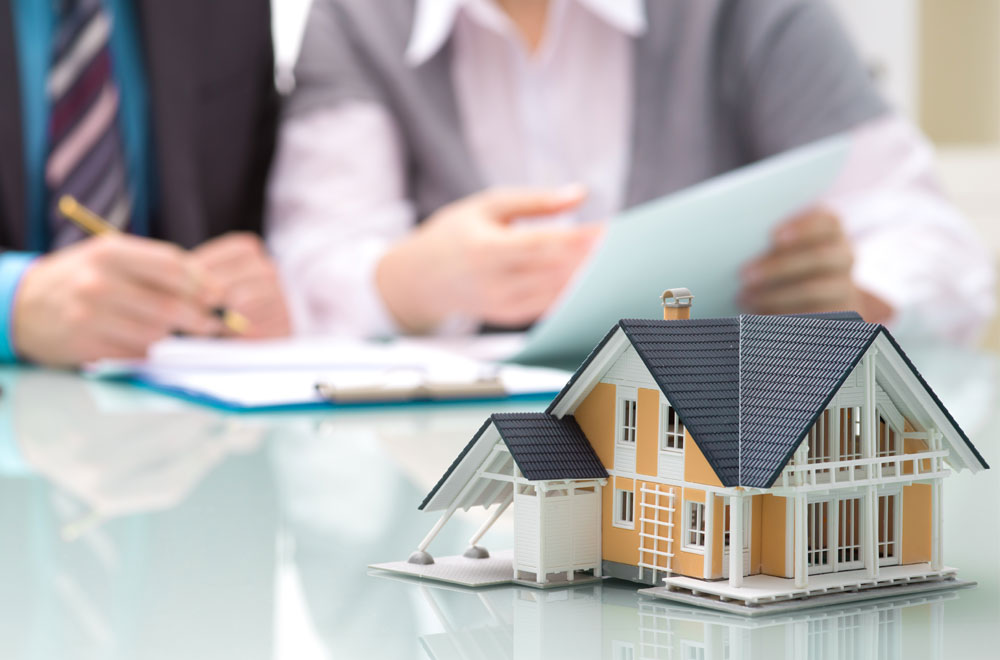 Texas Divorce Property Division Worksheet
During the divorce process, community property is always divided equally between the spouses. However, each spouse can have his or her separate property that is not subject to the division. As a rule, these are assets that were purchased before marriage or personal inheritance. Our professionals will easily assist you in preparing the necessary forms for successful property or debt division.
Still wondering whether to start using our service? We are proud to be the most trustworthy online divorce provider, and we are ready to offer personal assistance to each client. Moreover, we are an absolutely safe and reliable service with years of experience in the online divorce field. Just take a look at our testimonials and leave all your cares behind. We really know how to help!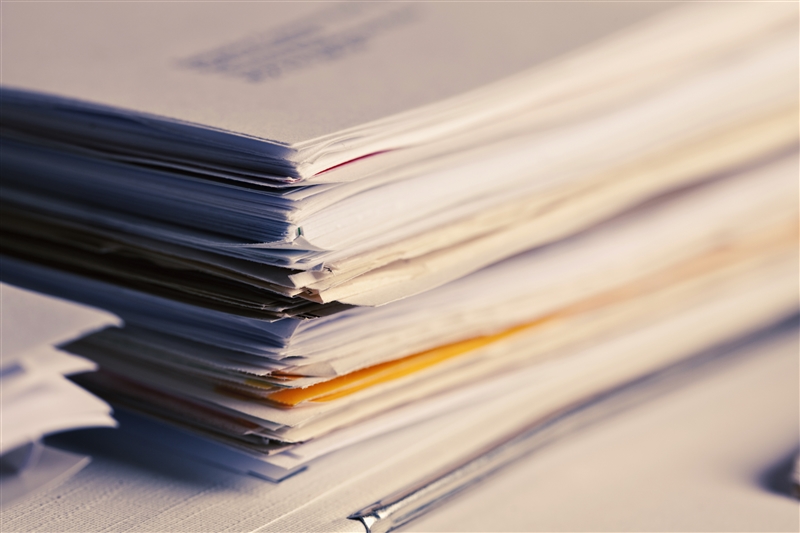 I am very thankful for all the help provided by this web site. I saved thousands on lawyers and did not have to get any loans to pay for their services.
I was afraid that divorcing my wife would be very expensive, but this service helped me get all the papers I needed for a low price. Thanks!
Disclaimer
©OnlineDivorceTexas is not a law company and our services and forms are not a substitute for the advice of an attorney. We do not practice law and cannot provide any legal advice. We provide access to self-guided and computer-aided software, with the help of which you can get your divorce forms filled in. Please note that Online Divorce Texas is a self-help software solution.