Divorce is never easy or pleasant. It gets especially hard when spouses need to divide property and debts and define the terms of child custody and support but cannot find common ground on these matters. In such cases, the best option is to hire a lawyer who can represent you in the courtroom, defending your rights and interests.
Knowing the overall divorce price in Texas, many couples are hesitant to do that since attorneys' involvement can raise the cost of marriage dissolution significantly. That is why they do their best to find cheap divorce lawyers in Arlington, TX, not being sure about these specialists' qualifications and expertise and the ability to ensure the best outcome in the case.
To help you in this endeavor, we prepared a list of 10 top-rated Arlington divorce attorneys for your comparison and consideration.
List of Affordable Arlington Divorce Attorneys
With the abundance of law firms in Texas, it is not a problem to find good divorce lawyers in Arlington whose services do not cost a fortune. However, the decision should be made carefully and reasonably. So, when choosing a divorce lawyer in your location, consider the following factors:
Qualifications;
Experience;
Board certification;
Expertise in similar cases;
Approach to divorce and if it coincides with yours;
Level of comfort in communicating with them;
Affiliation with reliable and trusted Arlington divorce law firms;
Fee arrangement (flat, retainer, contingency, hourly, etc.) and how it fits within your budget.
Here is the list of the top 10 best affordable divorce attorneys in Arlington, Texas, from which you can choose: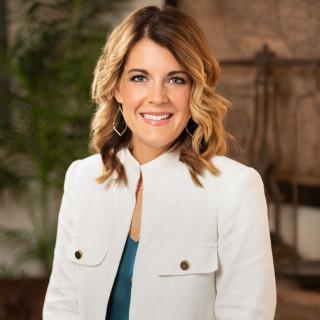 Emily Daniell
Emily Daniell Christman Ramsey & Foster, PC Highland Village Office 2570 Justin Rd., Suite 240 Highland Village , TX 75077 Telephone: (972) 445-9907
As a seasoned attorney currently practicing in the areas of family law and probate, my goal is to tenaciously fight for my clients while always taking time to provide compassionate communication and exceptional client service. As a litigator, I am involved in every step of a client's case – from intake to final trial. During a case, I take the time to listen to and know my clients, because I know that clear and regular communication is one of the most important pieces of practicing law.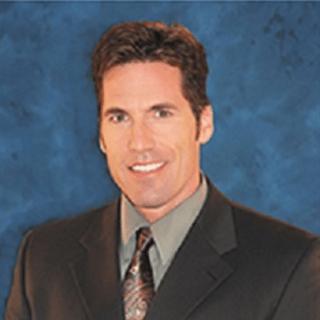 John W. Robinson
Bailey & Galyen Attorneys at Law 1300 Summit Ave. Ste 650 Fort Worth , TX 76102 Telephone: (817) 583-8392
He believes that every person accused should completely understand his/her options and make an informed decision on resolving the case, whether that is through a jury trial or a plea bargain. Protecting the client's right to a speedy public trial by an impartial jury is his endpoint. He zealously defends every client against the charges brought against them, requiring the prosecution to meet their burden and prove every element of their case beyond a reasonable doubt. After all, all personas are presumed to be innocent, and the fact of a client's arrest or indictment is not an inference of guilt. John has been a criminal defense attorney with Bailey & Galyen since January 1992. He was born in Dallas, Texas, and grew up in Mesquite, Texas. He graduated from the University of Texas at Arlington in 1988 and received his law degree in 1991 from the University of Oklahoma where he was a member of the Oklahoma Law Review.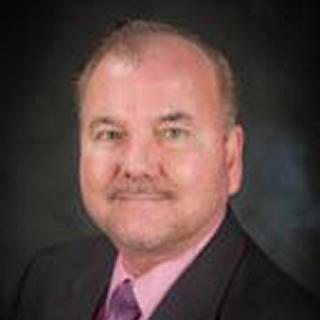 Phillip Galyen
Bailey & Galyen Attorneys at Law 1300 Summit Ave. Ste 650 Fort Worth , TX 76102 Telephone: (817) 583-8392
Bailey & Galyen has expanded its services to include most consumer areas of law. The Firm's focus is to provide competent legal representation which centers on total client satisfaction. The pride of past accomplishments here at Bailey & Galyen has challenged the Firm to continue to expand its legal practices, further its commitment to excellence, as well as to obtain a national presence. Mr. Galyen received a Bachelor of Business Administration Degree from the University of Texas, Arlington in 1979 majoring in Accounting with a minor in Economics. Mr. Galyen attended Law School at Texas Tech in Lubbock, Texas receiving his Doctor of Jurisprudence Degree in 1982. Mr. Galyen is a member of the Texas State Bar Association, American Bar Association, U.S. Claims Court, Federal Court of the Northern District of Texas, Texas Trial Lawyers Association, The Association of Trial Lawyers of America, as well as the Tarrant County Bar Association.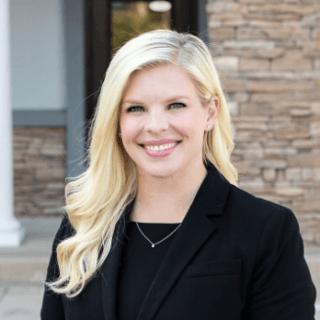 Jessica Phillips
Schneider Law Firm, PC 5332 5332 N Tarrant Pkwy Fort Worth , TX 76244 Toll-Free: (817) 849-2404
Jessica Phillips is a board certified family law attorney practicing in Tarrant County, Texas. Jessica is currently a board member of the Texas Bar College and is a member of the Tarrant County Bar Association, Tarrant County Family Bar Association and Texas Academy of Family Law Specialists.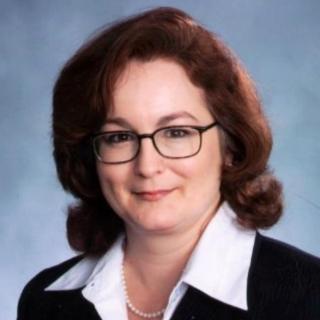 Sandra Lynn Sprott
Atriums East Lamar 1601 E. Lamar Blvd Suite 102 Arlington , TX 76011 Cell: (817) 721-4156 Fax: (817) 394-1829
She also devotes her time representing clients in the areas of family law, landlord/tenant disputes, estate planning, and probate matters. From 2008 to 2013, Ms. Sprott was a Managing Attorney at the Law Office of Ben Abbott, P.C., in Garland, Texas. In this role she provided counsel and performed a full complement of legal activities in the plaintiff personal injury field. From 2006 to 2008, Ms. Sprott was an Associate Attorney at Suggs Law Firm, P.C., in Irving, Texas, where she represented clients in the areas of consumer/commercial litigation, family law, bankruptcy, and probate. She was an Associate Attorney and Law Clerk at the Law Office of Tim Sorenson, P.C., in Dallas, Texas from 2005 to 2006. Earlier in her career, Ms. Sprott served as a Paralegal. From 1994 to 2005, she managed the Law Office of Christopher Nolland, P.C., a solo practitioner/mediation office. She served as a Paralegal for Caolo, Meier & Jones and as a Paralegal, Consumer Bankruptcy Supervisor, and Litigation Clerk for the Tandy Corporation.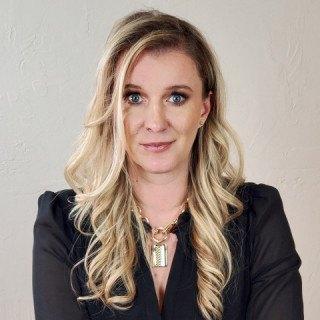 Brandy Austin
Brandy Austin Law Firm, PLLC 2404 Roosevelt Drive Arlington , TX 76016 Telephone: (817) 841-9906
Brandy Austin is a founding member of the firm. Her practice specializes in personal injury, family law, small business litigation, and wills and probate. Brandy attended East Carolina University in Greenville, N.C. for her undergraduate degree. She majored in both English and Political Science. She went on to attend Baylor Law School and successfully completed Baylor's prestigious Practice Court program. She was part of Baylor's National Client Counseling Team and participated in their Moot Court Competition. Brandy went on to defend clients sued for medical malpractice, products liability, and personal injury. She has represented numerous clients at depositions, hearings, and trials. However, she wanted a closer partnership with her clients and decided to diversify her practice to include a variety of areas. Brandy moved to North Texas immediately following law school and currently lives with her husband and daughter in Burleson, Texas where she serves on the Cemetery Board.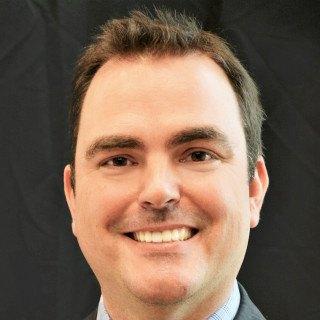 Eric James Smith
North Davis 1008 North Davis Arlington , TX 76012 Telephone: (817) 860-2800
Bachelor of Arts in Sociology and Economics, Baylor UniversityJuris Doctor, Baylor University School of LawClerked with the Dallas Probate Court under the Honorable Judge Nikki DeShazo. Served as a CASA (Court Appointed Special Advocate) following children through the termination of their parents' rights.Worked with Arlington elder law attorney Charles Kennedy on probate, guardianship, and bankruptcy matters. Worked as an Attorney Advisor to the U.S. Small Business Administration, Office of Disaster Assistance, closing loans for homeowners and businesses in the wake of the Gulf Coast hurricanes.Prior to law school, spent 5 years as a web and database programmer for companies including Mark Cuban's Audionet (now part of Yahoo!), Texas Instruments, Yum Brands (parent of Pizza Hut), and others.I left a successful career as a computer programmer and became an attorney to make a difference in people's lives. My practice is here to help people in their most difficult times.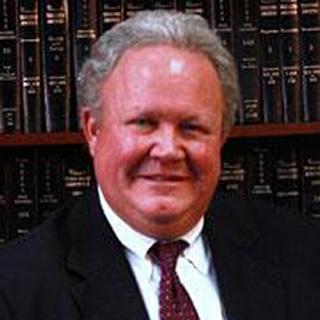 Doug Wright
Bailey & Galyen Attorneys at Law 1300 Summit Ave. Ste 650 Fort Worth , TX 76102 Telephone: (817) 583-8392
The common theme in Mr. Wright's career is compassion and empathy for his clients in crisis. He understands how difficult a family law case can be both emotionally and financially. He strives to ensure that each client receives the individual attention he/she deserves. He never forgets that your case is the most important thing happening to you at this point in your life. He has been awarded the Tarrant county Bar Association Certificate of Outstanding Achievement and Tarrant County Family Law Bar Association Certificate of Appreciation. He was a Director on the Texas Young Lawyers Association Board from 1984-1986 and has been a member of the Texas Bar Foundation since 1986. He is involved in the Fort Worth Texas Exes and Paschal High School Alum Association. He served as a Boy Scout Leader from 1989-1995. He was an Adjunct Professor teaching Law and the Social Worker at TCU. He is a certified Family Law and Advanced Civil Mediator as well as being certified in Collaborative Law.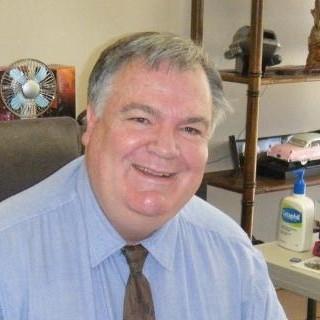 Dwain Downing
Law Office of Dwain Downing 1178 W. Pioneer Pkwy Arlington , TX 76013 Telephone: (817) 860-5685
Everyone knows that the idiosyncrasies of our legal system can often result in unreasonably protracted legal disputes, as endless appeals and requests drag out even the simplest of cases for months and even years.At the offices of Dwain Downing Attorney at Law , we feel it is our mission to provide the fastest and best legal service possible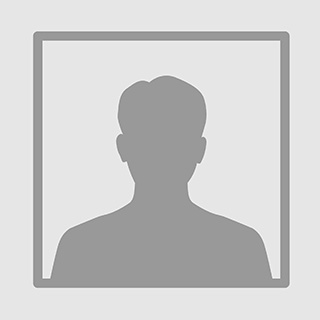 Andy Nguyen
1600 E Pioneer Parkway Suite 333 Arlington , TX 76010 Telephone: (817) 704-3303
Mr. Nguyen earned his B.A. in History from the University of Texas at Arlington and his J.D. from the Southern Methodist University. He is a licensed member of the Texas Bar. He provides advice to clients in the areas of Family Law, Auto Accidents/Person Injury, Bankruptcy, and Business Counseling.
Divorce Attorney Fees in Arlington
The average attorney fees in Arlington are about $300 per hour, ranging from $140 to $450 per hour. They mostly depend on the location and the lawyer's experience. The total Arlington divorce lawyer cost may be somewhere between $3,000 and $18,000.
Attorneys and law firms may offer different fee arrangements for their clients. Here are the main types of lawyer fees:
Hourly rate is the most common type of arrangement when a lawyer charges hourly for their services. The rates are determined by the region, experience, qualification, and reputation and may differ for different types of cases.
Flat fee is a fixed sum a lawyer may charge for certain types of cases, knowing the approximate time it will take to complete them. It is mostly typical in simple cases with no contested issues or if an attorney only helps with one particular service in the entire case.
Consultation fee may be charged either hourly or on a flat-fee basis. It is usually paid for a single meeting with an attorney to get legal advice.
Retainer fees are very much like a deposit paid upfront as a guarantee that the attorney's services will be paid for. This set fee is usually calculated by multiplying the hourly rate by some number of hours expected to be spent on the case. Unfortunately, the unused money left after the case is over is not always refunded.
Contingency fees are based on the percentage of the amount the plaintiff is awarded as a result of negotiations or final judgment. While this type of arrangement is highly favored in medical malpractice and personal injury cases, it is not typical for divorces due to ethical considerations.
Additional costs are expenses a lawyer may charge for certain services not included in their fee arrangement. Therefore, it is advisable to clarify what is not part of your attorney's hourly or flat fee from the very start.
Most often, the total payment will be set by agreement between you and your lawyer. It can include the fixed fee for the initial consultation; hourly rate for the time spent on meetings with you, negotiations with your spouse's attorney, completing the paperwork, attending the court hearings, etc.; and additional costs for services provided by third parties like fees for notary, photocopies, postal services, etc.
So, let's try to calculate the cost of your divorce if you decide to hire a lawyer in Arlington, considering all the possible options. The following table presents approximate average prices for services that can be used in both contested and uncontested divorces:
| | |
| --- | --- |
| Service | Cost |
| Initial consultation | $250-$300 |
| Base lawyer's fee (hourly fees x number of hours) | $5,000-$18,000 |
| Additional costs | $100-$450 |
| Arlington court filing fee | $350-$400 |
| Process service | $100-$150 |
| Total | $5,800-$19,300 |
Of course, getting a divorce is expensive and will be much costlier if you decide to hire an attorney. However, there is a good alternative that can help you save your budget. If you file for divorce online, you will not need to spend so much on lawyers' hourly fees.
Click Here To Prepare Divorce Documents Online
Should You Hire a Lawyer for Your Divorce?
You definitely need a lawyer if you have a highly contested divorce, in which you cannot agree with your spouse on some issues. In such cases, an attorney can help you to negotiate, settle the disputes in your best interests, fill in the right forms, file them in a proper way, and obtain the most advantageous outcome for you.
You are strongly recommended to hire a lawyer if:
You have a high-net-worth divorce;
Your divorce involves complex property division disputes;
You suspect that your spouse hides or lies about their assets, income, and expenses;
You require spousal support, and your spouse believes you do not;
You have children and need to settle child custody and support disputes;
Your spouse is highly uncooperative and refuses to make any settlements with you;
You have issues with establishing paternity;
You need any modifications to the previously established orders;
You are a victim of domestic violence.
If you do not have any of the listed issues, you may file for an uncontested divorce and get a cheap divorce in Arlington, Texas. When you are able to reach all the agreements with your spouse, all you need to do is get the necessary forms, fill them out, file them with the court, and get your divorce decree at a minimal cost.

Compare Your Options for Divorce in Arlington
Divorce Option
Description
Divorce with a Lawyer
While hiring a lawyer is a good option in contested cases, you should be ready for the possible challenges:

Discrepancy between your schedule and the lawyer's;
Overextended procedure due to multiple disputes and hearings;
Emergence of new disputes in the process of resolving the existing ones;
Psychological strain caused by constant stress in the courtroom;
Excessive expenses on lawyers' hourly fees.

Texas Divorce Online
A paperwork preparation service can provide you with a quick and easy way to get ready for your divorce process for an affordable price by offering:

An opportunity to complete the paperwork from the comfort of your home;
User-friendly platform with handy tips on completing a questionnaire;
A full package of case-specific forms selected and filled in by the system;
Comprehensive guidelines on how to file the documents on your own;
Affordable flat fee for the full package of forms and instructions.

Click Here To Prepare Divorce Documents Online

DIY Divorce
Although DIY divorce may be the most attractive option due to its low cost, it can entail certain risks that you should be ready for:

Inability to find the right forms that the court will accept;
Mistakes in filing due to unawareness of laws and legal issues;
Lack of support and proper guidance on the right steps to take;
Delays and higher costs resulting from incorrectly filled out forms;
Undesired and unfair outcome in case of a single error in paperwork.
What Is the Cheapest Way to Get a Divorce in Arlington?
In Texas, you have two options if you want to minimize your expenses in the divorce process. You may either look for free legal aid or resort to online divorce.
1. Free Legal Aid Services
A range of public and private organizations in the United States provide free or low-cost legal aid. Their services range from legal advice to special programs for low-income or marginalized citizens. However, to qualify for their help, you should provide some proof of indigence, disability, domestic violence, discrimination, etc.
2. Online Divorce Services
Online divorce may be an ideal option for an uncontested divorce in Arlington. Such services mostly help with the preparation of documents and guidelines on the further steps. In this case, you will only need to pay some $100-$200 for a set of forms for your individual case and then file them with the court for a certain filing fee.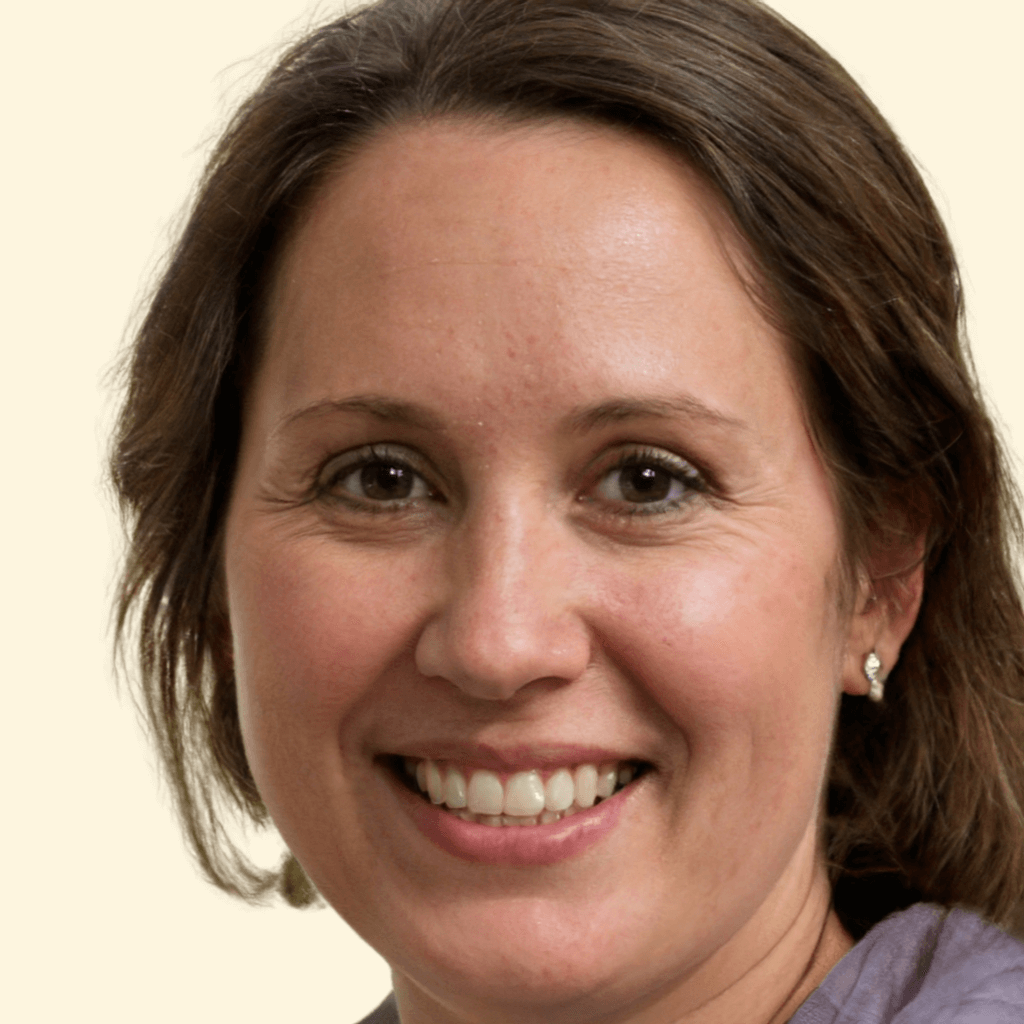 Erin Bensen is a relationship expert and a writer known for her articles on love and marriage. Being a paralegal, she also writes about divorce and the procedures around it. Erin regularly contributes to Modern Love Counseling and other divorce blogs, offering practical advice and support. Right now, Erin is working on her personal podcast, where she intends to discuss the complexities of relationships and help couples considering divorce.