Divorce is never easy or pleasant. It gets especially hard when spouses need to divide property and debts and define the terms of child custody and support but cannot find common ground on these matters. In such cases, the best option is to hire a lawyer who can represent you in the courtroom, defending your rights and interests.
Knowing the overall divorce price in Texas, many couples are hesitant to do that since attorneys' involvement can raise the cost of marriage dissolution significantly. That is why they do their best to find cheap divorce lawyers in Dallas, TX, not being sure about these specialists' qualifications and expertise and the ability to ensure the best outcome in the case.
To help you in this endeavor, we prepared a list of 10 top-rated Dallas divorce attorneys for your comparison and consideration.
List of Affordable Dallas Divorce Attorneys
With the abundance of law firms in Texas, it is not a problem to find good divorce lawyers in Dallas whose services do not cost a fortune. However, the decision should be made carefully and reasonably. So, when choosing a divorce lawyer in your location, consider the following factors:
Qualifications;
Experience;
Board certification;
Expertise in similar cases;
Approach to divorce and if it coincides with yours;
Level of comfort in communicating with them;
Affiliation with reliable and trusted Dallas divorce law firms;
Fee arrangement (flat, retainer, contingency, hourly, etc.) and how it fits within your budget.
Here is the list of the top 10 best affordable divorce attorneys in Dallas, Texas, from which you can choose: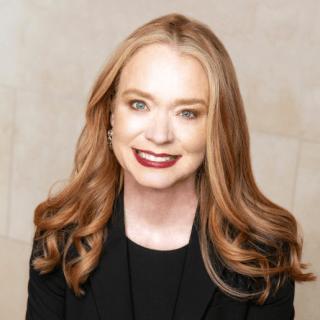 Aimee Pingenot Key
Goranson Bain Ausley 8350 North Central Expressway Suite 1700 Dallas , TX 75206 Telephone: (214) 373-7676
Entrepreneurs, business owners, lawyers, doctors and their spouses all trust Aimee to provide thoughtful and efficient solutions to the most complex family law matters. Aimee is Board Certified in Family Law by the Texas Board of Legal Specialization and is trained in collaborative law. Among her recognitions, Aimee has been selected to "Best Lawyers in Dallas: Family Law by D Magazine", 2017, 2019 and 2020, and named to the Texas Super Lawyers Top 100: Texas Super Lawyers, Top 100: Dallas/ Fort Worth Super Lawyers and Top 50: Women Texas Super Lawyers lists, Thomson Reuters, 2017-2022.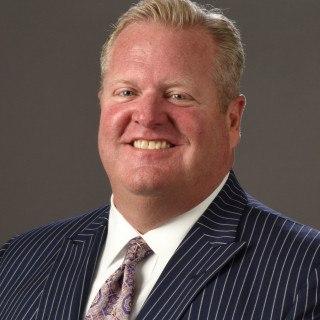 Mark L. Scroggins
Scroggins Law Group, PLLC Headquarters Office 2500 Legacy Drive Suite 250 Frisco , TX 75034 Telephone: (469) 257-3150
Mr. Scroggins has a unique background in cutting-edge litigation technology, which is utilized by the entire Firm to increase the benefit to its litigation clients.Named by Vogue Magazine as one of the Top Lawyers for Women in the state of Texas, Mr. Scroggins also represents a large number of male clients in his family law practice. Mr. Scroggins has built a strong reputation among executives, professionals, business owners and entrepreneurs for his hard-nosed, aggressive style, as well as his prowess in family law and business litigation matters.Most often, Mr. Scroggins is involved in contentious or high-stakes family law litigation where child custody or complex property issues are involved. His vast experience in these areas proves especially helpful to his high net worth and business owner clients. He enjoys the challenge of helping his clients fight ruthless or unruly opponents, while assisting in accomplishing their goals.Mr. Scroggins is an active member of the Family Law section of the State Bar of Texas, Collin County Bar Association, Denton County Bar Association and Dallas Bar Association.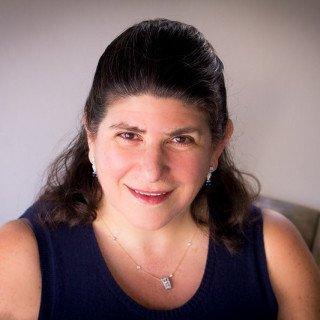 Elisa Reiter
Merit Tower 12222 Merit Drive Dallas , TX 75251 Telephone: (469) 513-1899
Need help with parental alienation issues? Mrs. Reiter can help. LGQBT issues? Mrs. Reiter can help. Navigating a divorce for those in their golden years? Mrs. Reiter can help. Navigating a divorce at the height of your earning power? Mrs. Reiter can help. Modifying an old Decree regarding access, powers or child support? Mrs. Reiter can help. Enforcing a Decree or Modification Order? Mrs. Reiter can help.With Elisa Reiter, you will work with a compassionate and caring attorney. When you enter the courtroom, you will witness firsthand a skilled and successful litigator who will employ all resources to secure the best possible results. In mediation and collaborative law settings, she will skillfully navigate you through the process.Whether you are dealing with the division of large estates or small, or are grappling with parental alienation, reunification, or CPS cases, she will call upon her colleagues in industries that range from mental health to forensic accounting, as needed, to move you forward toward resolution. The right choice? Elisa Reiter.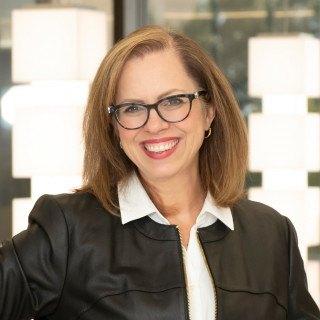 Jennifer S. Hargrave
Jennifer S. Hargrave, P.C. 4201 Spring Valley Rd. Suite 1210 Dallas , TX 75244 Telephone: (214) 367-5734
However, she also knows that every divorce does not need to inevitably end in warfare, and that a non-adversarial approach can provide the best results for the whole family. Jennifer has been practicing law since 1995. She began her law career working for a litigation firm, and was then hired as in-house counsel to a corporation in the financial services industry. In 2006, she left the financial services industry to begin her career in family law. Jennifer is Board Certified in Family Law by the Texas Board of Legal Specialization. She is a member of the Texas Academy of Family Law Specialists, the Dallas Bar Family Law Section and the Collaborative Law Institute of Texas. Jennifer resides in Dallas, Texas, with her husband and three children. Among other community activities, she is active in the Episcopal Diocese of Dallas, serves as a Trustee for the University of the South: Sewanee, and is a volunteer at the Episcopal School of Dallas. She is also active in the Silver Star Chapter of National Charity League, Inc.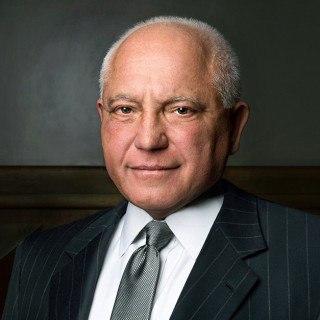 Michael F. Pezzulli
Law Office of Michael F. Pezzulli North Central Plaza 12655 North Central Expressway #920 Dallas , TX 75243 Telephone: (972) 713-1300
When clients choose mediation, Pezzulli designs efficient, creative solutions that protect your financial assets and minimize conflict. In a private consultation, Michael Pezzulli will consider the details of your case and provide a realistic assessment of potential outcomes to help you decide your next steps.Michael Pezzulli is a gifted storyteller, highly-rated keynote speaker and mentor. Michael Pezzull's integrity has earned the respect of peers and judges. He is Board Certified in Civil Trial Law by the Texas Board of Legal Specialization. Practice areas:• Family Law, Custody, Child Support, Adoption, Protective Orders• Collaborative Divorce and Alternative Dispute Resolution• Commercial Disputes• Catastrophic Personal Injury, 18-Wheeler Accidents • Domestic Violence• Institutional Sexual Abuse, Child Abuse• Real Estate Litigation• Banking, Mortgage, and Securities Fraud • Racketeering Influenced Corrupt Organizations Act (RICO)• Mediation• AppealsEducation: J.D. 1976 – West Virginia University College of LawB.A. 1973 – West Virginia University, Magna Cum LaudeSelected Honors: Best Law Firms, 2019 – U.S. News & World Report (Texas, Civil Litigation)Highest Rating, Legal Ability & Ethics, 2019 – Martindale-HubbellTop 100 Trial Lawyers, 2013, 2014 – Nat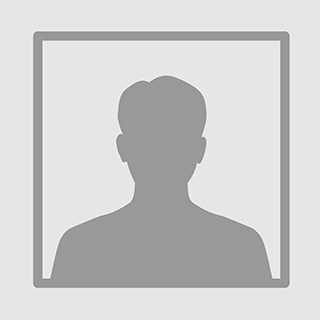 Kathryn Flowers Samler
Goranson Bain Ausley 8350 North Central Expressway Suite 1700 Dallas , TX 75206 Telephone: (844) 961-4959
Katie is an experienced Board Certified family lawyer, family law mediator and practices both Collaborative Divorce and litigation. Katie is known for constructive and creative resolution of cases. Her skills include resolving cases that have complex layers including personality disorders, addiction issues, parental alienation, complex property division, and division of retirement plans. She has been named to The Best Lawyers in America list since 2018, and is recognized as a Texas Super Lawyer in Family Law.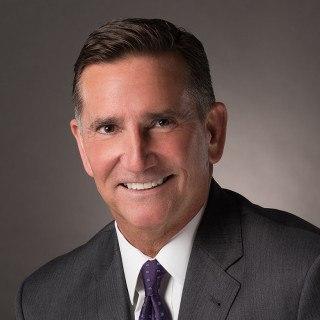 Mark Rush Williamson
Williamson Family Law, PC Dallas 12222 Merit Drive, Suite 1200 Dallas , TX 75251 Toll-Free: (214) 550-0059 Notice: Evening and weekend consultations by appointment.
We understand that family law cases come with strong emotions and your decisions may affect you and your family for years. That's why we treat clients with the respect and compassion they deserve to thrive during the legal process. Your goals become our priority. By any legal means necessary.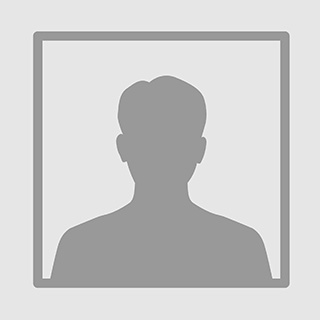 Anita Savage
Wilson, Lake & Savage, PLLC Suite 260 8150 N. Central Expressway Suite 260 Dallas , TX 75206 Telephone: (214) 707-0660
Anita helps divorcing clients build a solid foundation for a better future post-divorce. Effective and strong, Anita focuses her practice exclusively on Family Law matters, including divorce litigation, collaborative law, mediation, child support, and modifications. With over 2 decades of law practice and a no-nonsense approach, Anita has proven herself to be an outstanding advocate for her clients and their children.Divorce is a time of great distress and worry and oftentimes feels overwhelming and out of control. Despite that, you need to make decisions that affect every aspect of your future. Anita helps you understand all of your options, and the pros and cons of each, providing you a peace of mind that the decisions you've made are the best ones for you and your children. One of the first and most important decisions to make is who to hire to represent and protect you. Anita is an attorney you can trust and who will walk beside you during this difficult journey of growth and change.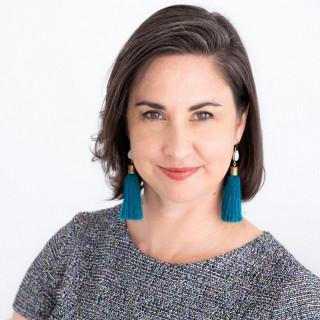 Alexandra Martina Geczi
12801 N. Central Expwy Suite 550 Dallas , TX 75243 Telephone: (214) 269-4256
She became a trained mediator and collaborative law lawyer. From there, she opened her own practice, which evolved into one of the only family law firms for women in the nation. Alexandra's practice focuses on divorce for women who want to protect their assets and move on. She is known for her strategic, centered approach and ability to minimize drama. Alexandra has garnered the respect of her clients and peers, resulting in numerous awards by the legal community and other organizations. Alexandra regularly empowers women and other lawyers by speaking at events and hosting workshops about various topics, including divorce planning and marketing. Personally, she is married to her college sweetheart and has two children. She enjoys travel, art, and outdoor activities. "By freeing women from the unhappy marriages holding them back, I'm helping them live their best life. When women are free to live a life they love, the world becomes a better place for all of us."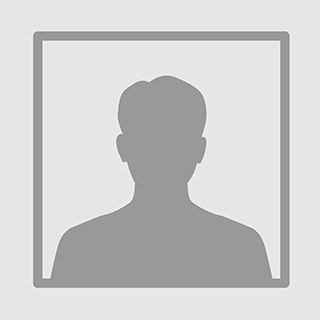 Hannah Rector
Hargrave Family Law 4201 Spring Valley Rd. Suite 1210 Dallas , TX 75244 Telephone: (469) 723-9989
Hannah Rector provides knowledgeable and sound counsel to her clients, she takes on all cases related to family law. She serves with legal matters involving divorce, prenuptial agreements, cohabitation agreements, child custody and post-divorce modification.Ms. Rector is a compassionate lawyer who zealously fights for the rights of her clients. She understands the delicate nature of family law matters and handles every case with the sensitivity it deserves. She is diligent and professional, committed to achieving her clients' needs.
Divorce Attorney Fees in Dallas
The average attorney fees in Dallas are about $300 per hour, ranging from $140 to $450 per hour. They mostly depend on the location and the lawyer's experience. The total Dallas divorce lawyer cost may be somewhere between $3,000 and $18,000.
Attorneys and law firms may offer different fee arrangements for their clients. Here are the main types of lawyer fees:
Hourly rate is the most common type of arrangement when a lawyer charges hourly for their services. The rates are determined by the region, experience, qualification, and reputation and may differ for different types of cases.
Flat fee is a fixed sum a lawyer may charge for certain types of cases, knowing the approximate time it will take to complete them. It is mostly typical in simple cases with no contested issues or if an attorney only helps with one particular service in the entire case.
Consultation fee may be charged either hourly or on a flat-fee basis. It is usually paid for a single meeting with an attorney to get legal advice.
Retainer fees are very much like a deposit paid upfront as a guarantee that the attorney's services will be paid for. This set fee is usually calculated by multiplying the hourly rate by some number of hours expected to be spent on the case. Unfortunately, the unused money left after the case is over is not always refunded.
Contingency fees are based on the percentage of the amount the plaintiff is awarded as a result of negotiations or final judgment. While this type of arrangement is highly favored in medical malpractice and personal injury cases, it is not typical for divorces due to ethical considerations.
Additional costs are expenses a lawyer may charge for certain services not included in their fee arrangement. Therefore, it is advisable to clarify what is not part of your attorney's hourly or flat fee from the very start.
Most often, the total payment will be set by agreement between you and your lawyer. It can include the fixed fee for the initial consultation; hourly rate for the time spent on meetings with you, negotiations with your spouse's attorney, completing the paperwork, attending the court hearings, etc.; and additional costs for services provided by third parties like fees for notary, photocopies, postal services, etc.
So, let's try to calculate the cost of your divorce if you decide to hire a lawyer in Dallas, considering all the possible options. The following table presents approximate average prices for services that can be used in both contested and uncontested divorces:
| | |
| --- | --- |
| Service | Cost |
| Initial consultation | $250-$300 |
| Base lawyer's fee (hourly fees x number of hours) | $5,000-$18,000 |
| Additional costs | $100-$450 |
| Dallas court filing fee | $350-$400 |
| Process service | $100-$150 |
| Total | $5,800-$19,300 |
Of course, getting a divorce is expensive and will be much costlier if you decide to hire an attorney. However, there is a good alternative that can help you save your budget. If you file for divorce online, you will not need to spend so much on lawyers' hourly fees.
Click Here To Prepare Divorce Documents Online
Should You Hire a Lawyer for Your Divorce?
You definitely need a lawyer if you have a highly contested divorce, in which you cannot agree with your spouse on some issues. In such cases, an attorney can help you to negotiate, settle the disputes in your best interests, fill in the right forms, file them in a proper way, and obtain the most advantageous outcome for you.
You are strongly recommended to hire a lawyer if:
You have a high-net-worth divorce;
Your divorce involves complex property division disputes;
You suspect that your spouse hides or lies about their assets, income, and expenses;
You require spousal support, and your spouse believes you do not;
You have children and need to settle child custody and support disputes;
Your spouse is highly uncooperative and refuses to make any settlements with you;
You have issues with establishing paternity;
You need any modifications to the previously established orders;
You are a victim of domestic violence.
If you do not have any of the listed issues, you may file for an uncontested divorce and get a cheap divorce in Dallas, Texas. When you are able to reach all the agreements with your spouse, all you need to do is get the necessary forms, fill them out, file them with the court, and get your divorce decree at a minimal cost.

Compare Your Options for Divorce in Dallas
Divorce Option
Description
Divorce with a Lawyer
While hiring a lawyer is a good option in contested cases, you should be ready for the possible challenges:

Discrepancy between your schedule and the lawyer's;
Overextended procedure due to multiple disputes and hearings;
Emergence of new disputes in the process of resolving the existing ones;
Psychological strain caused by constant stress in the courtroom;
Excessive expenses on lawyers' hourly fees.

Texas Divorce Online
A paperwork preparation service can provide you with a quick and easy way to get ready for your divorce process for an affordable price by offering:

An opportunity to complete the paperwork from the comfort of your home;
User-friendly platform with handy tips on completing a questionnaire;
A full package of case-specific forms selected and filled in by the system;
Comprehensive guidelines on how to file the documents on your own;
Affordable flat fee for the full package of forms and instructions.

Click Here To Prepare Divorce Documents Online

DIY Divorce
Although DIY divorce may be the most attractive option due to its low cost, it can entail certain risks that you should be ready for:

Inability to find the right forms that the court will accept;
Mistakes in filing due to unawareness of laws and legal issues;
Lack of support and proper guidance on the right steps to take;
Delays and higher costs resulting from incorrectly filled out forms;
Undesired and unfair outcome in case of a single error in paperwork.
What Is the Cheapest Way to Get a Divorce in Dallas?
In Texas, you have two options if you want to minimize your expenses in the divorce process. You may either look for free legal aid or resort to online divorce.
1. Free Legal Aid Services
A range of public and private organizations in the United States provide free or low-cost legal aid. Their services range from legal advice to special programs for low-income or marginalized citizens. However, to qualify for their help, you should provide some proof of indigence, disability, domestic violence, discrimination, etc.
2. Online Divorce Services
Online divorce may be an ideal option for an uncontested divorce in Dallas. Such services mostly help with the preparation of documents and guidelines on the further steps. In this case, you will only need to pay some $100-$200 for a set of forms for your individual case and then file them with the court for a certain filing fee.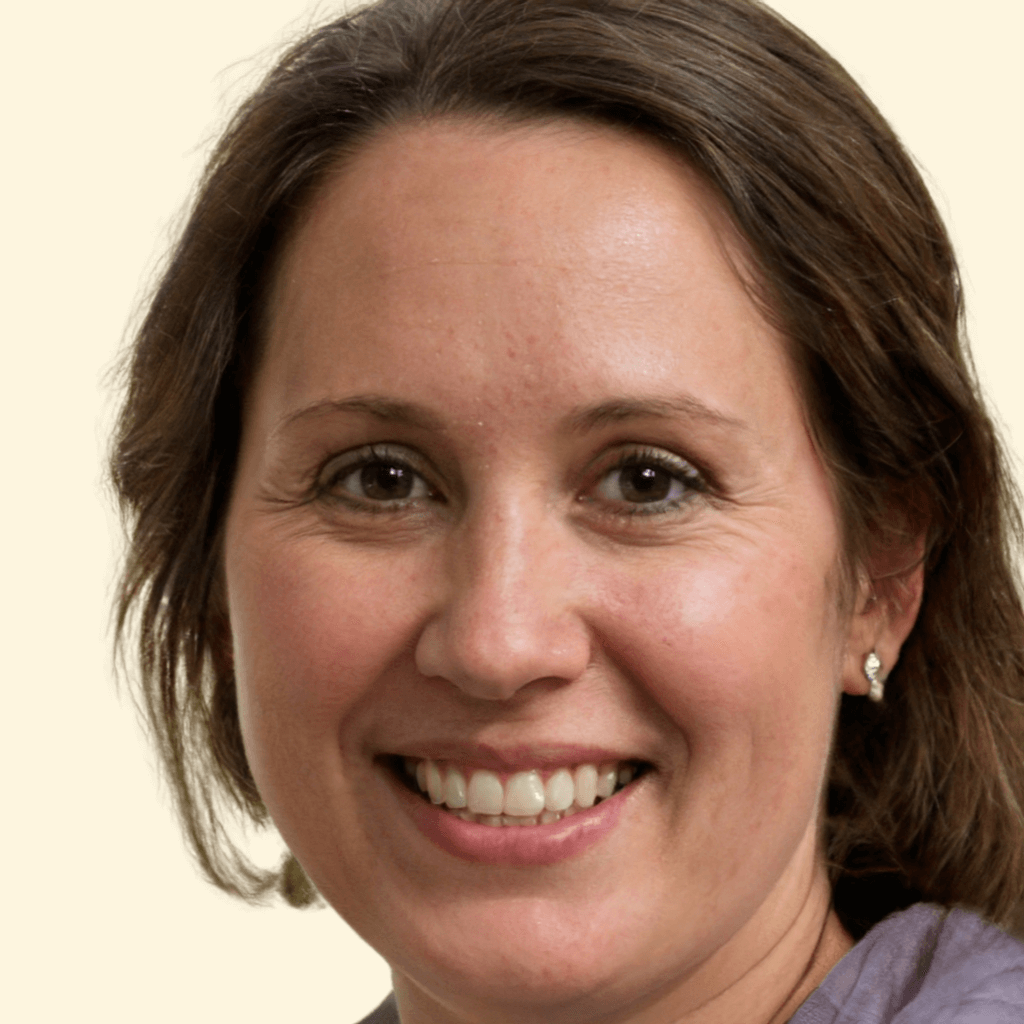 Erin Bensen is a relationship expert and a writer known for her articles on love and marriage. Being a paralegal, she also writes about divorce and the procedures around it. Erin regularly contributes to Modern Love Counseling and other divorce blogs, offering practical advice and support. Right now, Erin is working on her personal podcast, where she intends to discuss the complexities of relationships and help couples considering divorce.