Divorce is never easy or pleasant. It gets especially hard when spouses need to divide property and debts and define the terms of child custody and support but cannot find common ground on these matters. In such cases, the best option is to hire a lawyer who can represent you in the courtroom, defending your rights and interests.
Knowing the overall divorce price in Texas, many couples are hesitant to do that since attorneys' involvement can raise the cost of marriage dissolution significantly. That is why they do their best to find cheap divorce lawyers in Fort Worth, TX, not being sure about these specialists' qualifications and expertise and the ability to ensure the best outcome in the case.
To help you in this endeavor, we prepared a list of 10 top-rated Fort Worth divorce attorneys for your comparison and consideration.
List of Affordable Fort Worth Divorce Attorneys
With the abundance of law firms in Texas, it is not a problem to find good divorce lawyers in Fort Worth whose services do not cost a fortune. However, the decision should be made carefully and reasonably. So, when choosing a divorce lawyer in your location, consider the following factors:
Qualifications;
Experience;
Board certification;
Expertise in similar cases;
Approach to divorce and if it coincides with yours;
Level of comfort in communicating with them;
Affiliation with reliable and trusted Fort Worth divorce law firms;
Fee arrangement (flat, retainer, contingency, hourly, etc.) and how it fits within your budget.
Here is the list of the top 10 best affordable divorce attorneys in Fort Worth, Texas, from which you can choose: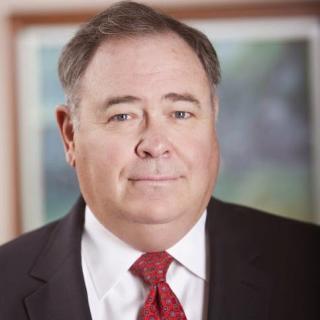 Robert W. Leonard Jr.
Bob Leonard Law Group, PLLC 101 Summit Avenue, Suite 300 Fort Worth , TX 76102 Telephone: (817) 336-8500 Fax: (817) 336-8511
He is an expert family law attorney representing adoption, divorce and custody clients in agreed matters and in highly contentions legal battles. Each year he spends hundreds of hours in court hearings and litigation. For one hour in court, he spends at least ten more preparing the case. In addition, every year the entire team earns more than triple the number of credits required by the State Bar of Texas. Furthermore, Bob stays on top of legal cases and trends. This dedication to continued education and exceeding expectations earns the respect of clients, his peers and the judiciary. For more than 12 years, Bob Leonard has been voted a Top Attorney in Family Law in the prestigious Fort Worth, Texas Magazine. An Adoption Attorney, Divorce Lawyer, Probate Attorney, Guardianship Attorney, Appeals Attorney and Family Law Attorney, Bob Leonard uses tremendous legal acumen, steady hand and intellectual ability zealously represent his clients. From the beginning of a case all the way through the appellate process, Bob Leonard puts his client first and gets results. Expert Legal Representation!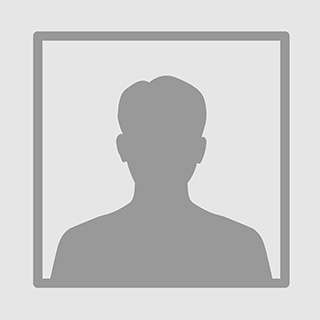 Nathan Lee Hatton
Hatton & Hatton, PLLC 1200 Summit Ave. Suite 760 Fort Worth , TX 76102 Telephone: (817) 349-8120
Nathan devotes 100% of his practice to Family Law. He prides himself on his attention to detail and being prepared on behalf of his clients. The firm has incorporated new software and cloud-based programs to manage cases in a more efficient manner, allowing our firm to spend more time advocating for our clients, and less time with the administrative tasks.In his free time, Nathan enjoys spending time with his wife and two daughters. Nathan is originally from outside Chicago but has called Fort Worth home since 2003.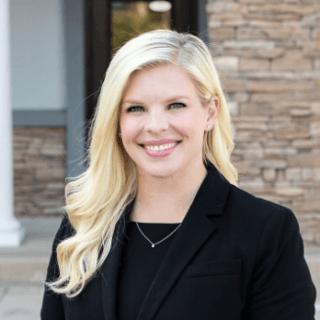 Jessica Phillips
Schneider Law Firm, PC 5332 5332 N Tarrant Pkwy Fort Worth , TX 76244 Toll-Free: (817) 849-2404
Jessica Phillips is a board certified family law attorney practicing in Tarrant County, Texas. Jessica is currently a board member of the Texas Bar College and is a member of the Tarrant County Bar Association, Tarrant County Family Bar Association and Texas Academy of Family Law Specialists.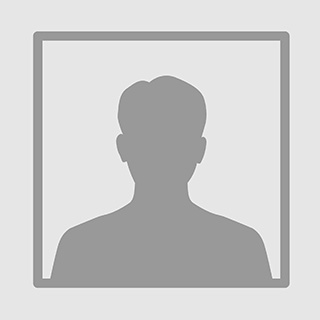 John Michael Mcbride
6420 Southwest Blvd Ste 112 6420 Southwest Blvd Ste 112 Fort Worth , TX 76109 Telephone: (817) 877-1824 Fax: (817) 877-1797
After graduating from Emory University and SMU Law School, Michael clerked for a Federal District Court Judge before entering the private practice.Michael has authored many articles, seminar papers and a book entitled Purchase and Sale of Assets in Bankruptcy, 2nd Ed., John Wiley & Sons, Inc., and authored the Advanced Chapter 11 Bankruptcy Practice, Aspen Law & Business, Cumulative Supplement. Michael is admitted in Texas and practices law in all county, district court and all federal districts in Texas as well as the U.S. Supreme Court, and the U.S. Court of Appeals for the Fifth and Ninth Circuits. Michael also provides significant pro bono legal services for individuals through the non-profit organization Texas Lawyer for Texas Veterans and volunteers with Union Gospel Mission of Fort Worth. Some representative works are Chapter 11 Debtors and Creditors, Officers and Directors Defense, Preference and Fraudulent Transfer Claims Defense, Trustee Representation, Plaintiff suits, Personal Property Lessors, Institutional Lenders, Claims Objections, Chapter 11 Debtors and Chapter 7 Debtors.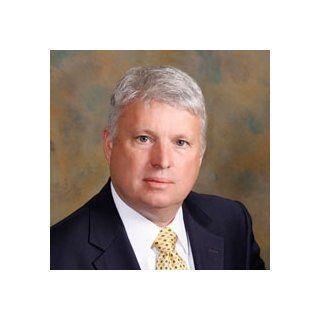 David Warren Wynne
THE WYNNE LAW FIRM-GRAPEVINE 128 E. Texas Street Grapevine , TX 76051 Toll-Free: (817) 332-2202 Fax: (873) 322-2316
David W. Wynne is the managing attorney and principal partner of the Wynne Law Firm in Ft. Worth and Grapevine, Texas. David has been practicing divorce and child custody law since 1996. David has helped over 3,000 clients throughout Fort Worth and the surrounding counties. David Wynne has years of experience and is qualified to take on a wide range of cases, including divorce, child custody, estate planning, and wealth management matters. He is the recipient of Avvo's Top Child Custody Attorney (2013, 2014, 2015 and 2016) selection and Avvo's Client Choice Award 2015 and 2016, boasting a 10.0 Superb rating. David enjoys guiding clients through the Tarrant County Family Court system and protecting families through proper estate and legacy wealth planning issues. Contact David's firm at (817) 332-2202 to discuss your legal concerns.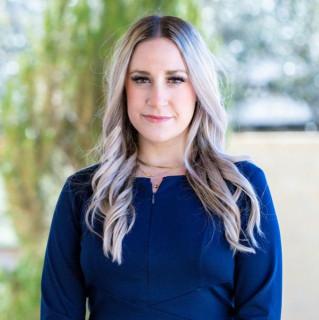 Callie Cole Dodson
Barnett Howard & Williams PLLC 930 W. 1st Street Suite 202 Fort Worth , TX 76102 Telephone: (817) 993-9249 Fax: (817) 697-4388
Callie Cole Dodson is an associate with Barnett Howard & Williams PLLC. Callie practices Family Law in Tarrant and surrounding counties in North Texas. Joining the firm in 2023, Ms. Dodson brought a wealth of knowledge and experience in family law. She is focused on handling divorce, child custody, modification of child custody, child support, contested terminations and adoptions, protective orders, and any other facet of family law cases. Ms. Dodson is proud to be known among lawyers and judges for her integrity, honesty, and preparedness in the courtroom. Ms. Dodson has a background in psychology and uses that to inform her cases, and is honored to fight for and protect her clients and their families, either through contested litigation, mediation, or settlement agreements. Ms. Dodson is able to evaluate each case from multiple perspectives and strives to put her heart into each case, making her both a respected and proficient litigator.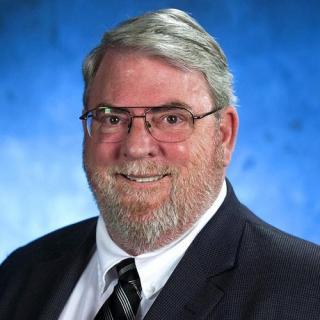 Keith Spencer
Bailey & Galyen Attorneys at Law 1901 Airport Freeway Bedford , TX 76021 Telephone: (817) 533-8484
Keith is a Board Certified Family Law specialist. Mr. Spencer has practiced Family Law in Tarrant County for over 20 years. He is a qualified mediator authorized to assist in the resolution of family law matters involving children. The founder of the AV rated Fort Worth firm of Spencer, Greene, Cox & Warren, and Keith joined Bailey & Galyen in 2002. Keith is licensed by the Supreme Court of Texas, as well as the Fifth and Federal Circuit Courts of Appeals and the United States Supreme Court. An experienced trial lawyer, he has tried numerous cases in state and federal state courts and state criminal proceedings. He is also experienced in the prosecution of appeals and the defense of Child Protective Services investigations. Keith is trained in "collaborative law" and is a long standing member of the Tarrant County Bar Association, and serves on the Board of Directors of the Tarrant County Family Bar Association. Keith serves as an Executive Vice President of Bailey & Galyen and is the Managing Attorney of the firm's Family Law Department.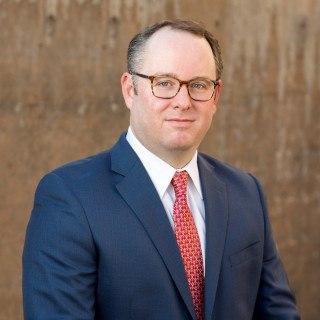 Ryan Hardy
Hardy Law Group, PLLC 701 West Belknap Street Fort Worth , TX 76102 Telephone: (817) 222-0000
Ryan Hardy is a dedicated and experienced advocate for his clients. Selected as Super Lawyers Rising Star and a Top Attorney by Fort Worth Magazine, Ryan is devoted to helping folks in need of solid legal representation. Ryan and his team have successfully handled thousands of cases in and around Tarrant County. They believe every client deserves skilled and tailored representation. Ryan and his team are focused on your future.Ryan graduated from the University of Texas at Austin with a BS in Government/Political Science and a minor in Business Administration. After finishing his undergraduate degree, he attended South Texas College of Law in Houston where he was a member of the Law Review. After receiving his law degree, Ryan gained further experience as an intern for Chief Justice John Cayce at the Second Court of Appeals in Fort Worth. Then after working at a local defense firm, Ryan founded the Hardy Law Group.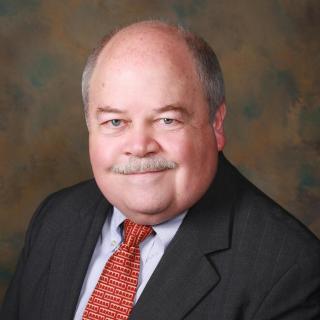 Richard C. Price
307 W 7th Street, Suite 1905 Fort Worth , TX 76102 Telephone: (817) 338-4633 Fax: (817) 335-6060
Some people want to be the ones deciding how things are divided and what their relationship with the children will be like, rather than turning over the decision-making power to a Judge who doesn't know them or their circumstances. Many people know the stress of going to court is not worth the outcome. For those people, I recommend Collaborative Law.With over 35 years experience, we have seen a wide variety of legal conflicts. We know the problems people experience as they deal with family law issues. Since almost every case will eventually settle without getting to a final trial, we focus on finding or creating solutions through negotiations. We strongly encourage using Collaborative Law in most cases, but sometimes it is inappropriate or the other attorney is not a Collaborative attorney. Then, we are prepared to work through the litigation approach, to the extent necessary. As a Board Certified Specialist in Family Law since 1984, I have a great deal of experience in resolving cases through Collaborative Law, mediation, negotiations and trials, when they can't be avoided.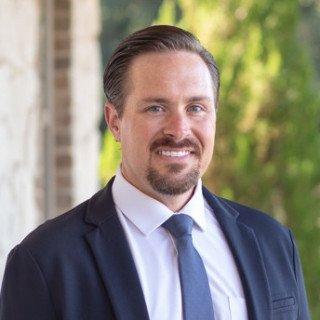 Luke Williams
Barnett Howard & Williams PLLC 930 W. 1st St. Suite 202 Fort Worth , TX 76102 Telephone: (817) 993-9249 Fax: (817) 697-4388
Luke Williams is a founding partner of Barnett Howard & Williams PLLC in Fort Worth, Texas. Mr. Williams previously served as an Assistant Criminal District Attorney in Lubbock, Texas. He is a tested trial attorney with a proven track record of excellent results for his clients. His practice areas include criminal defense and personal injury law.
Divorce Attorney Fees in Fort Worth
The average attorney fees in Fort Worth are about $300 per hour, ranging from $140 to $450 per hour. They mostly depend on the location and the lawyer's experience. The total Fort Worth divorce lawyer cost may be somewhere between $3,000 and $18,000.
Attorneys and law firms may offer different fee arrangements for their clients. Here are the main types of lawyer fees:
Hourly rate is the most common type of arrangement when a lawyer charges hourly for their services. The rates are determined by the region, experience, qualification, and reputation and may differ for different types of cases.
Flat fee is a fixed sum a lawyer may charge for certain types of cases, knowing the approximate time it will take to complete them. It is mostly typical in simple cases with no contested issues or if an attorney only helps with one particular service in the entire case.
Consultation fee may be charged either hourly or on a flat-fee basis. It is usually paid for a single meeting with an attorney to get legal advice.
Retainer fees are very much like a deposit paid upfront as a guarantee that the attorney's services will be paid for. This set fee is usually calculated by multiplying the hourly rate by some number of hours expected to be spent on the case. Unfortunately, the unused money left after the case is over is not always refunded.
Contingency fees are based on the percentage of the amount the plaintiff is awarded as a result of negotiations or final judgment. While this type of arrangement is highly favored in medical malpractice and personal injury cases, it is not typical for divorces due to ethical considerations.
Additional costs are expenses a lawyer may charge for certain services not included in their fee arrangement. Therefore, it is advisable to clarify what is not part of your attorney's hourly or flat fee from the very start.
Most often, the total payment will be set by agreement between you and your lawyer. It can include the fixed fee for the initial consultation; hourly rate for the time spent on meetings with you, negotiations with your spouse's attorney, completing the paperwork, attending the court hearings, etc.; and additional costs for services provided by third parties like fees for notary, photocopies, postal services, etc.
So, let's try to calculate the cost of your divorce if you decide to hire a lawyer in Fort Worth, considering all the possible options. The following table presents approximate average prices for services that can be used in both contested and uncontested divorces:
| | |
| --- | --- |
| Service | Cost |
| Initial consultation | $250-$300 |
| Base lawyer's fee (hourly fees x number of hours) | $5,000-$18,000 |
| Additional costs | $100-$450 |
| Fort Worth court filing fee | $350-$400 |
| Process service | $100-$150 |
| Total | $5,800-$19,300 |
Of course, getting a divorce is expensive and will be much costlier if you decide to hire an attorney. However, there is a good alternative that can help you save your budget. If you file for divorce online, you will not need to spend so much on lawyers' hourly fees.
Click Here To Prepare Divorce Documents Online
Should You Hire a Lawyer for Your Divorce?
You definitely need a lawyer if you have a highly contested divorce, in which you cannot agree with your spouse on some issues. In such cases, an attorney can help you to negotiate, settle the disputes in your best interests, fill in the right forms, file them in a proper way, and obtain the most advantageous outcome for you.
You are strongly recommended to hire a lawyer if:
You have a high-net-worth divorce;
Your divorce involves complex property division disputes;
You suspect that your spouse hides or lies about their assets, income, and expenses;
You require spousal support, and your spouse believes you do not;
You have children and need to settle child custody and support disputes;
Your spouse is highly uncooperative and refuses to make any settlements with you;
You have issues with establishing paternity;
You need any modifications to the previously established orders;
You are a victim of domestic violence.
If you do not have any of the listed issues, you may file for an uncontested divorce and get a cheap divorce in Fort Worth, Texas. When you are able to reach all the agreements with your spouse, all you need to do is get the necessary forms, fill them out, file them with the court, and get your divorce decree at a minimal cost.

Compare Your Options for Divorce in Fort Worth
Divorce Option
Description
Divorce with a Lawyer
While hiring a lawyer is a good option in contested cases, you should be ready for the possible challenges:

Discrepancy between your schedule and the lawyer's;
Overextended procedure due to multiple disputes and hearings;
Emergence of new disputes in the process of resolving the existing ones;
Psychological strain caused by constant stress in the courtroom;
Excessive expenses on lawyers' hourly fees.

Texas Divorce Online
A paperwork preparation service can provide you with a quick and easy way to get ready for your divorce process for an affordable price by offering:

An opportunity to complete the paperwork from the comfort of your home;
User-friendly platform with handy tips on completing a questionnaire;
A full package of case-specific forms selected and filled in by the system;
Comprehensive guidelines on how to file the documents on your own;
Affordable flat fee for the full package of forms and instructions.

Click Here To Prepare Divorce Documents Online

DIY Divorce
Although DIY divorce may be the most attractive option due to its low cost, it can entail certain risks that you should be ready for:

Inability to find the right forms that the court will accept;
Mistakes in filing due to unawareness of laws and legal issues;
Lack of support and proper guidance on the right steps to take;
Delays and higher costs resulting from incorrectly filled out forms;
Undesired and unfair outcome in case of a single error in paperwork.
What Is the Cheapest Way to Get a Divorce in Fort Worth?
In Texas, you have two options if you want to minimize your expenses in the divorce process. You may either look for free legal aid or resort to online divorce.
1. Free Legal Aid Services
A range of public and private organizations in the United States provide free or low-cost legal aid. Their services range from legal advice to special programs for low-income or marginalized citizens. However, to qualify for their help, you should provide some proof of indigence, disability, domestic violence, discrimination, etc.
2. Online Divorce Services
Online divorce may be an ideal option for an uncontested divorce in Fort Worth. Such services mostly help with the preparation of documents and guidelines on the further steps. In this case, you will only need to pay some $100-$200 for a set of forms for your individual case and then file them with the court for a certain filing fee.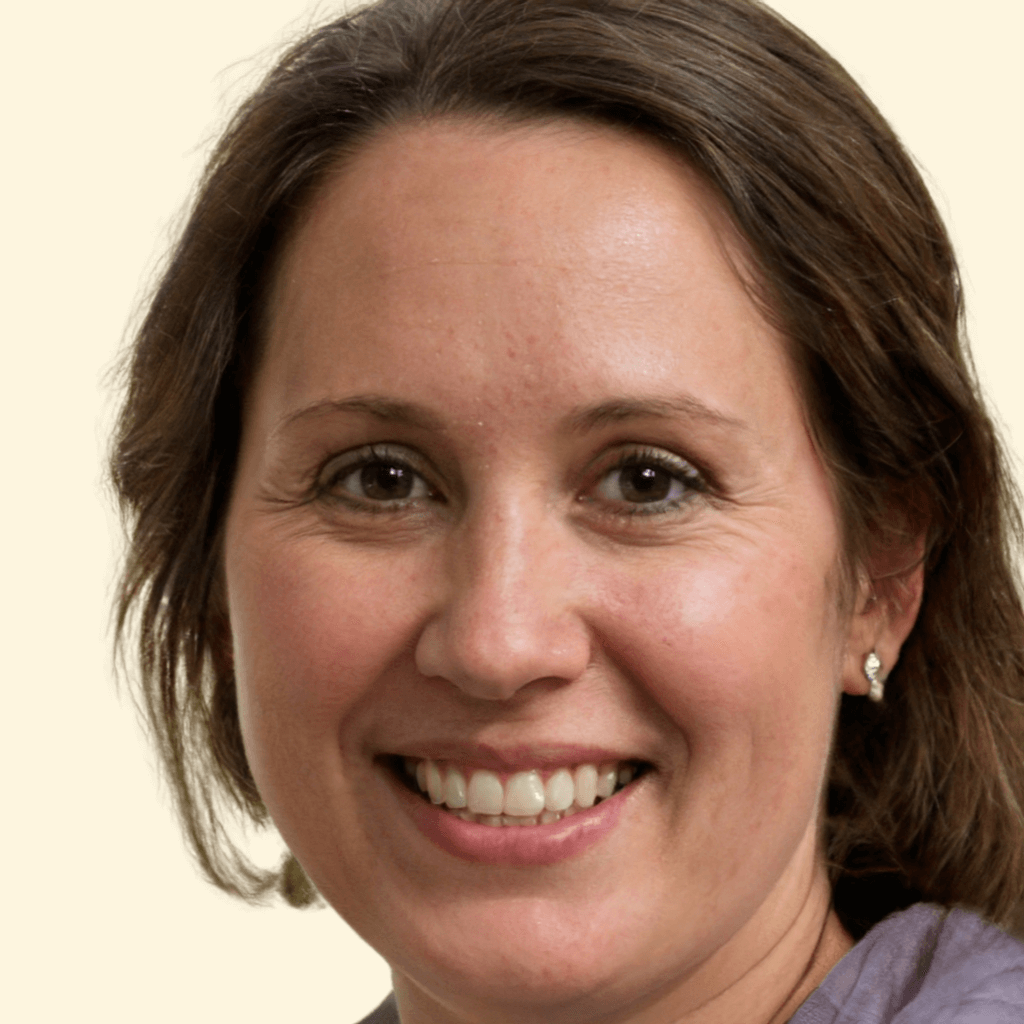 Erin Bensen is a relationship expert and a writer known for her articles on love and marriage. Being a paralegal, she also writes about divorce and the procedures around it. Erin regularly contributes to Modern Love Counseling and other divorce blogs, offering practical advice and support. Right now, Erin is working on her personal podcast, where she intends to discuss the complexities of relationships and help couples considering divorce.