Divorce is never easy or pleasant. It gets especially hard when spouses need to divide property and debts and define the terms of child custody and support but cannot find common ground on these matters. In such cases, the best option is to hire a lawyer who can represent you in the courtroom, defending your rights and interests.
Knowing the overall divorce price in Texas, many couples are hesitant to do that since attorneys' involvement can raise the cost of marriage dissolution significantly. That is why they do their best to find cheap divorce lawyers in Frisco, TX, not being sure about these specialists' qualifications and expertise and the ability to ensure the best outcome in the case.
To help you in this endeavor, we prepared a list of 10 top-rated Frisco divorce attorneys for your comparison and consideration.
List of Affordable Frisco Divorce Attorneys
With the abundance of law firms in Texas, it is not a problem to find good divorce lawyers in Frisco whose services do not cost a fortune. However, the decision should be made carefully and reasonably. So, when choosing a divorce lawyer in your location, consider the following factors:
Qualifications;
Experience;
Board certification;
Expertise in similar cases;
Approach to divorce and if it coincides with yours;
Level of comfort in communicating with them;
Affiliation with reliable and trusted Frisco divorce law firms;
Fee arrangement (flat, retainer, contingency, hourly, etc.) and how it fits within your budget.
Here is the list of the top 10 best affordable divorce attorneys in Frisco, Texas, from which you can choose: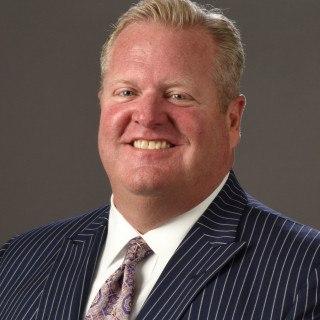 Mark L. Scroggins
Scroggins Law Group, PLLC Headquarters Office 2500 Legacy Drive Suite 250 Frisco , TX 75034 Telephone: (469) 257-3150
Mr. Scroggins has a unique background in cutting-edge litigation technology, which is utilized by the entire Firm to increase the benefit to its litigation clients.Named by Vogue Magazine as one of the Top Lawyers for Women in the state of Texas, Mr. Scroggins also represents a large number of male clients in his family law practice. Mr. Scroggins has built a strong reputation among executives, professionals, business owners and entrepreneurs for his hard-nosed, aggressive style, as well as his prowess in family law and business litigation matters.Most often, Mr. Scroggins is involved in contentious or high-stakes family law litigation where child custody or complex property issues are involved. His vast experience in these areas proves especially helpful to his high net worth and business owner clients. He enjoys the challenge of helping his clients fight ruthless or unruly opponents, while assisting in accomplishing their goals.Mr. Scroggins is an active member of the Family Law section of the State Bar of Texas, Collin County Bar Association, Denton County Bar Association and Dallas Bar Association.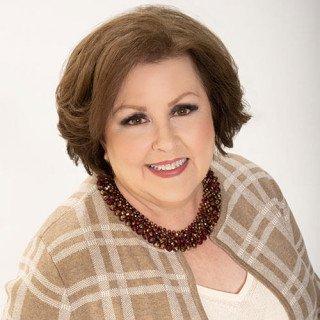 Sharon M. Ramage
The Ramage Law Group – McKinney 8951 Collin McKinney Parkway #1401 McKinney , TX 75070 Telephone: (972) 562-9890
Additionally, being an adoptive parent herself, Sharon also passionately assists couples growing families with both foreign and domestic adoptions.Sharon's passion lies in aiding families with disabled children to acquire the services they are entitled to. For a dozen years, she served as a Special Education Hearing Officer and Mediator for the Texas Education Agency, arbitrating special education disputes between schools and parents. With her extensive knowledge of family law, Sharon is dedicated to representing these deserving families with unique needs.Sharon, who co-authored All About Texas Law and Kids published by Texas Lawyer Press – a book about children and the law, is regularly sought out to educate lawyers on her expertise. She has had the honor of serving as faculty for both The National Academy for IDEA Administrative Law Judges & Hearing Officers and The National Administrative Judiciary Conferences where she lectured other professionals on special education law topics. Sharon also lectures frequently in local bar associations, parent groups, as well as disability organizations about matters concerning special education or family law.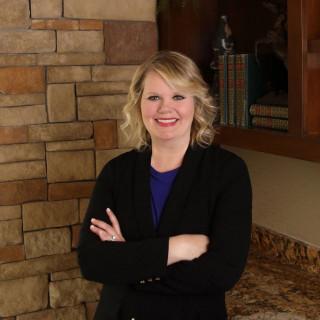 Lauren Powell
Powell Law Offices, P.C. Grapevine Office 1235 S Main St #270 Grapevine , TX 76051 Telephone: (972) 584-9382 Fax: (817) 665-4524
Powell Law Offices, P.C. is client focused, and resuIts driven. We focus our practice in family law (divorce, custody, child support, modifications and enforcements), bankruptcy and probate. We are tenacious and fight for our clients. We also take the time to listen to and know our clients, because the information that can win a case often comes from the details we get from everyday conversations with our clients. We are there for our clients, every step of the way. I am licensed to practice law in Texas and Michigan. I am Nationally Board Certified through the American Board of Certification in Consumer Bankruptcy Law – an extensive process that highlights my knowledge of property issues, business issues, tax issues, financial issues, and investment issues, which serve me well in our family law cases. I am admitted to practice in the following Federal Courts : Northern District of Texas, Eastern District of Texas, Western District of Texas, Eastern District of Michigan, and Western District of Michigan, as well as all state courts in Texas and Michigan.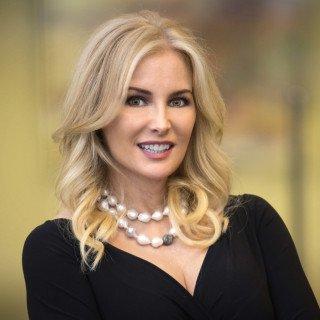 Kathryn L. Pruitt
Pruitt Law Group, PLLC 2601 Network Boulevard Ste. 430 Frisco , TX 75034 Telephone: (469) 888-8829
Before specializing in family law, she spent several years protecting the rights of defendants and victims in catastrophic personal injury cases. She is prepared to advocate aggressively in court if a fair agreement cannot be reached through negotiation or mediation.Kathryn graduated cum laude from South Texas College of Law in 1993 and obtained a Bachelor of Arts in English and a minor in Biology from the University of Texas at Austin in 1988. She was admitted to the State Bar of Texas in 1993 and is a member of several legal organizations, including the Texas Academy of Family Law Specialists, Texas Family Law Foundation, Collin County Bar Association (CCBA), Denton County Bar Association (DCBA), and the Dallas Bar Association (DBA). She is also a well-published author of family law articles for the State Bar of Texas and Dallas Bar Association.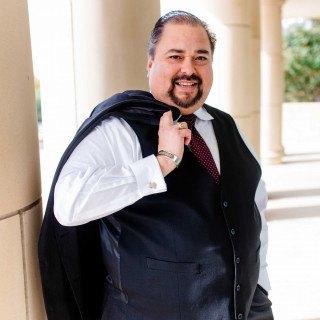 John J. Pfister Jr.
Pfister Family Law 5300 Town & Country Boulevard Suite 110 Frisco , TX 75034 Toll-Free: (972) 712-6700 Telephone: (972) 712-6700
When other attorneys have questions on trial and evidentiary issues, they often reach out to John Pfister for advise. Other attorneys have also referred highly contested cases to John Pfister to handle even there is very little time left to prepare the case for trial. Throughout his career, John Pfister has experienced numerous defining moments, including winning his first contested trial, successfully helping a client who didn't expect to win custody, and, most recently, arguing a case before the Texas Supreme Court. Above all else, however, John Pfister is most proud of the opportunities he has had to make a difference in the lives of his clients. He approaches each case in the most efficient and cost-effective manner possible. With every client, he offers personalized legal strategies and solutions, whether that means litigating aggressively on his client's behalf at trial or seeking a resolution through mediation.Consider hiring John Pfister when you need highly effective trial representation. For agreed divorces and lower cost divorces, the firm has an associate attorney who can be retained.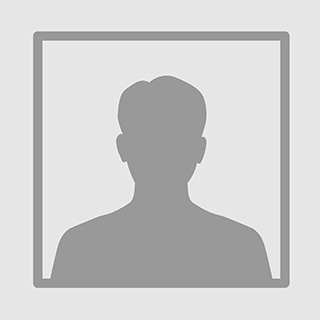 Jane M. Gekhman
JMG Legal PLLC 3245 Main St #235-302 Frisco , TX 75034 Cell: (940) 222-6014
I see myself as not only an attorney but a counselor at law. I recognize the needs of my clients and make sure those needs are taken care of first-hand. I proactively review each client's specific circumstances and actively focus on moving towards a good resolution. I want to help people close certain chapters in their lives to allow an opportunity for new chapters to be opened for them. I believe that my focused approach helps to avoid a more drawn-out process and avoids the necessity of higher attorney's fees.I know that your case is very important to you and it is very important to me as well. I know that the results of your case will make a significant difference in your life and the lives of your family for years to come. If you put your trust in me to help you with your particular situation, I will handle your case with the most diligent care and attentiveness.Sincerely,Jane M. GekhmanAttorney-at-Law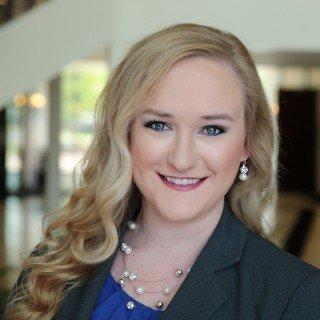 Taylor M Mohr
One Cowboys Way Suite 175 Frisco , TX 75034 Telephone: (214) 741-2662 Fax: (214) 741-4717
While there, she gained an insider's perspective on estate planning and personal finance management and is able to draw on that knowledge to help her clients in dividing assets during divorce.Taylor grew up in Nacogdoches, Texas. She was adopted at the age of three and that experience directly correlates with her lifelong interest and passion for the adoption process and family law. She began dancing when she was five-years-old and competed across the nation for the next eighteen years. As an undergraduate, she studied History and Religion at Baylor University and was a recipient of a "Presidential Scholarship" offered to students with an exceptional GPA and ACT score. She was a member of five honor societies and graduated summa cum laude in 2009 at the age of 20.In the spring of 2012, Taylor married her high school sweetheart, and they welcomed their son in 2014. The Mohrs live in Lewisville with their two dogs.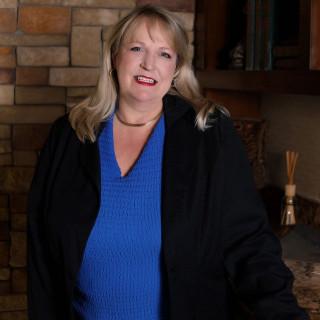 Shelly Terrill
Powell Law Offices, P.C. Grapevine Office (Principal Office) 1235 S Main St #270 Grapevine , TX 76051 Telephone: (972) 584-9382 Fax: (817) 665-4524
Passionate about protecting clients' rights and interests with sound legal counsel. They excel in navigating the complexities of the legal system, always prioritizing the protection of clients' rights and interests. Their track record reflects a commitment to excellence and a passion for upholding justice.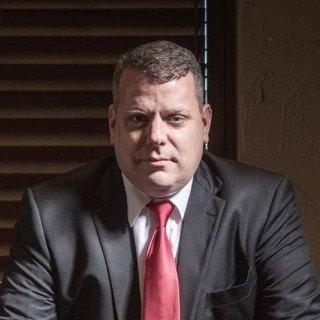 Philip Woods Moore Jr.
Law Office of Philip W. Moore, Jr., A Professional Corporation 6160 Warren Parkway Suite No. 100 Frisco , TX 75034 Telephone: (972) 418-2938 Fax: (469) 418-2939
In 2008, Philip turned his attention away from representing corporations, insurance companies and insureds, and began focusing on family law. Since then, Philip has handled hundreds of family law matters including divorces, the modification and enforcement of divorce decrees, paternity disputes, termination of parental rights, domestic adoptions, grandparent access, premarital agreements and separation agreements. Philip's civil litigation experience, when coupled with his knowledge of rules of procedure and evidence, make him uniquely able and qualified to litigate family law matters when they cannot be resolved by agreement. Philip earned his law degree from St. Mary's University School of Law in 2001, and his undergraduate degree from the University of Houston-Downtown in 1998. His history of community involvement includes coaching boys' basketball teams and Plano middle school students in the annual Collin County Mock Trial competition. Philip is married to Kelly Moore, with whom he is raising three children in a blended household. Having been through a divorce himself, Philip understands the importance of achieving results for his clients while avoiding unnecessary friction in their lives.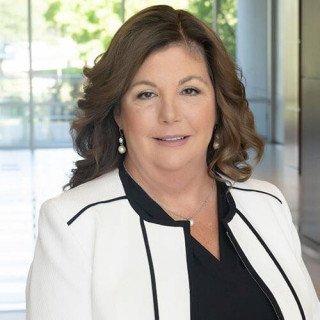 Linda Risinger
The Law Office of Linda Risinger 2591 Dallas Pkwy Suite 300 Frisco , TX 75034 Telephone: (972) 294-6533
Linda Risinger has been in private practice since 1989, focusing on the needs of North Texans primarily in Collin, Dallas and Denton Counties. However, her expertise has been called upon in cases across Texas.Linda is a graduate of Southern Methodist University and Southern Methodist School of Law in 1983 with a Juris Doctor. In 1989, she moved to Collin County, preferring the opportunity to meeting her client's needs in a more personal, committed level.She is a member of the State Bar of Texas and the Collin County Bar Association. Her commitment to maintaining the highest level of knowledge and experience is reflected in the membership is the College of The State Bar of Texas. She is a past member of the Pro Bono College as well.Linda has been trained by the American Arbitration Association as a mediator and has mediated cases for over 20 years.
Divorce Attorney Fees in Frisco
The average attorney fees in Frisco are about $300 per hour, ranging from $140 to $450 per hour. They mostly depend on the location and the lawyer's experience. The total Frisco divorce lawyer cost may be somewhere between $3,000 and $18,000.
Attorneys and law firms may offer different fee arrangements for their clients. Here are the main types of lawyer fees:
Hourly rate is the most common type of arrangement when a lawyer charges hourly for their services. The rates are determined by the region, experience, qualification, and reputation and may differ for different types of cases.
Flat fee is a fixed sum a lawyer may charge for certain types of cases, knowing the approximate time it will take to complete them. It is mostly typical in simple cases with no contested issues or if an attorney only helps with one particular service in the entire case.
Consultation fee may be charged either hourly or on a flat-fee basis. It is usually paid for a single meeting with an attorney to get legal advice.
Retainer fees are very much like a deposit paid upfront as a guarantee that the attorney's services will be paid for. This set fee is usually calculated by multiplying the hourly rate by some number of hours expected to be spent on the case. Unfortunately, the unused money left after the case is over is not always refunded.
Contingency fees are based on the percentage of the amount the plaintiff is awarded as a result of negotiations or final judgment. While this type of arrangement is highly favored in medical malpractice and personal injury cases, it is not typical for divorces due to ethical considerations.
Additional costs are expenses a lawyer may charge for certain services not included in their fee arrangement. Therefore, it is advisable to clarify what is not part of your attorney's hourly or flat fee from the very start.
Most often, the total payment will be set by agreement between you and your lawyer. It can include the fixed fee for the initial consultation; hourly rate for the time spent on meetings with you, negotiations with your spouse's attorney, completing the paperwork, attending the court hearings, etc.; and additional costs for services provided by third parties like fees for notary, photocopies, postal services, etc.
So, let's try to calculate the cost of your divorce if you decide to hire a lawyer in Frisco, considering all the possible options. The following table presents approximate average prices for services that can be used in both contested and uncontested divorces:
| | |
| --- | --- |
| Service | Cost |
| Initial consultation | $250-$300 |
| Base lawyer's fee (hourly fees x number of hours) | $5,000-$18,000 |
| Additional costs | $100-$450 |
| Frisco court filing fee | $350-$400 |
| Process service | $100-$150 |
| Total | $5,800-$19,300 |
Of course, getting a divorce is expensive and will be much costlier if you decide to hire an attorney. However, there is a good alternative that can help you save your budget. If you file for divorce online, you will not need to spend so much on lawyers' hourly fees.
Click Here To Prepare Divorce Documents Online
Should You Hire a Lawyer for Your Divorce?
You definitely need a lawyer if you have a highly contested divorce, in which you cannot agree with your spouse on some issues. In such cases, an attorney can help you to negotiate, settle the disputes in your best interests, fill in the right forms, file them in a proper way, and obtain the most advantageous outcome for you.
You are strongly recommended to hire a lawyer if:
You have a high-net-worth divorce;
Your divorce involves complex property division disputes;
You suspect that your spouse hides or lies about their assets, income, and expenses;
You require spousal support, and your spouse believes you do not;
You have children and need to settle child custody and support disputes;
Your spouse is highly uncooperative and refuses to make any settlements with you;
You have issues with establishing paternity;
You need any modifications to the previously established orders;
You are a victim of domestic violence.
If you do not have any of the listed issues, you may file for an uncontested divorce and get a cheap divorce in Frisco, Texas. When you are able to reach all the agreements with your spouse, all you need to do is get the necessary forms, fill them out, file them with the court, and get your divorce decree at a minimal cost.

Compare Your Options for Divorce in Frisco
Divorce Option
Description
Divorce with a Lawyer
While hiring a lawyer is a good option in contested cases, you should be ready for the possible challenges:

Discrepancy between your schedule and the lawyer's;
Overextended procedure due to multiple disputes and hearings;
Emergence of new disputes in the process of resolving the existing ones;
Psychological strain caused by constant stress in the courtroom;
Excessive expenses on lawyers' hourly fees.

Texas Divorce Online
A paperwork preparation service can provide you with a quick and easy way to get ready for your divorce process for an affordable price by offering:

An opportunity to complete the paperwork from the comfort of your home;
User-friendly platform with handy tips on completing a questionnaire;
A full package of case-specific forms selected and filled in by the system;
Comprehensive guidelines on how to file the documents on your own;
Affordable flat fee for the full package of forms and instructions.

Click Here To Prepare Divorce Documents Online

DIY Divorce
Although DIY divorce may be the most attractive option due to its low cost, it can entail certain risks that you should be ready for:

Inability to find the right forms that the court will accept;
Mistakes in filing due to unawareness of laws and legal issues;
Lack of support and proper guidance on the right steps to take;
Delays and higher costs resulting from incorrectly filled out forms;
Undesired and unfair outcome in case of a single error in paperwork.
What Is the Cheapest Way to Get a Divorce in Frisco?
In Texas, you have two options if you want to minimize your expenses in the divorce process. You may either look for free legal aid or resort to online divorce.
1. Free Legal Aid Services
A range of public and private organizations in the United States provide free or low-cost legal aid. Their services range from legal advice to special programs for low-income or marginalized citizens. However, to qualify for their help, you should provide some proof of indigence, disability, domestic violence, discrimination, etc.
2. Online Divorce Services
Online divorce may be an ideal option for an uncontested divorce in Frisco. Such services mostly help with the preparation of documents and guidelines on the further steps. In this case, you will only need to pay some $100-$200 for a set of forms for your individual case and then file them with the court for a certain filing fee.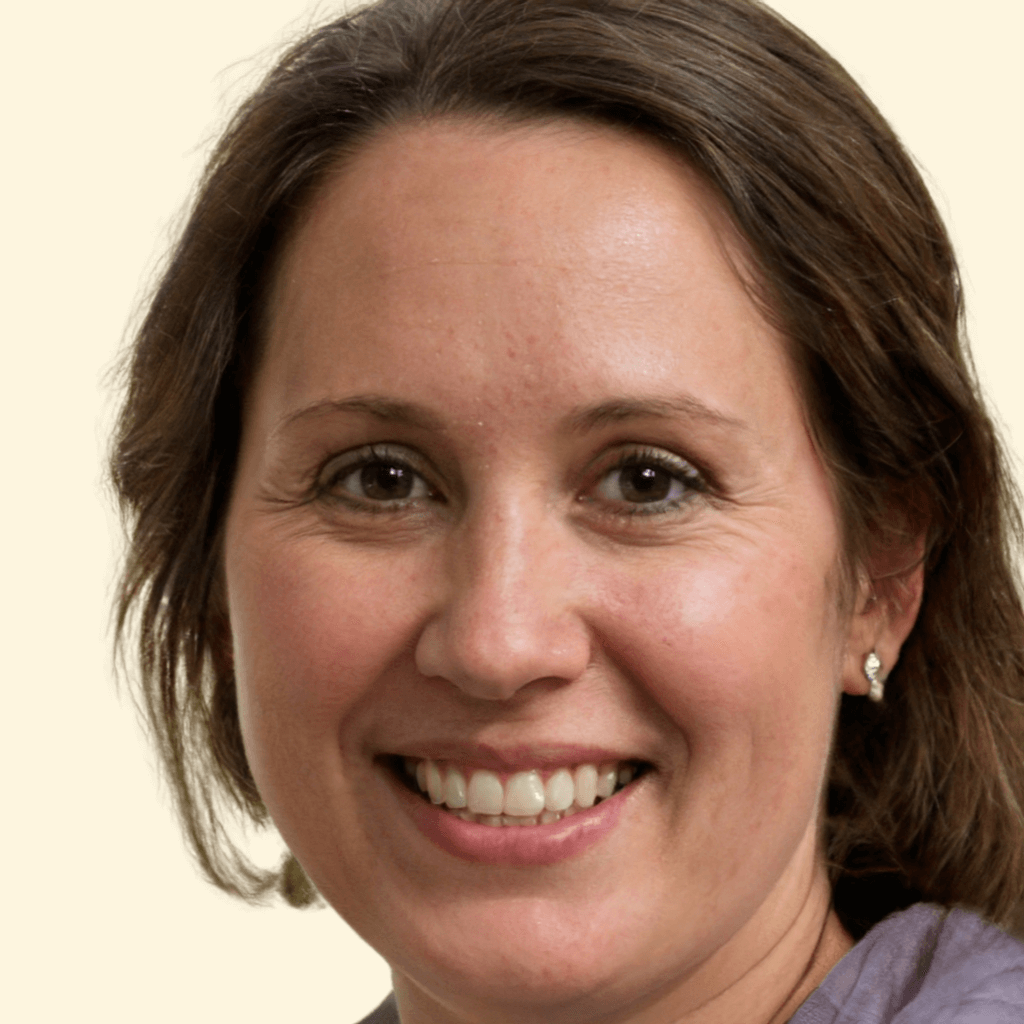 Erin Bensen is a relationship expert and a writer known for her articles on love and marriage. Being a paralegal, she also writes about divorce and the procedures around it. Erin regularly contributes to Modern Love Counseling and other divorce blogs, offering practical advice and support. Right now, Erin is working on her personal podcast, where she intends to discuss the complexities of relationships and help couples considering divorce.