Divorce is never easy or pleasant. It gets especially hard when spouses need to divide property and debts and define the terms of child custody and support but cannot find common ground on these matters. In such cases, the best option is to hire a lawyer who can represent you in the courtroom, defending your rights and interests.
Knowing the overall divorce price in Texas, many couples are hesitant to do that since attorneys' involvement can raise the cost of marriage dissolution significantly. That is why they do their best to find cheap divorce lawyers in Houston, TX, not being sure about these specialists' qualifications and expertise and the ability to ensure the best outcome in the case.
To help you in this endeavor, we prepared a list of 10 top-rated Houston divorce attorneys for your comparison and consideration.
List of Affordable Houston Divorce Attorneys
With the abundance of law firms in Texas, it is not a problem to find good divorce lawyers in Houston whose services do not cost a fortune. However, the decision should be made carefully and reasonably. So, when choosing a divorce lawyer in your location, consider the following factors:
Qualifications;
Experience;
Board certification;
Expertise in similar cases;
Approach to divorce and if it coincides with yours;
Level of comfort in communicating with them;
Affiliation with reliable and trusted Houston divorce law firms;
Fee arrangement (flat, retainer, contingency, hourly, etc.) and how it fits within your budget.
Here is the list of the top 10 best affordable divorce attorneys in Houston, Texas, from which you can choose: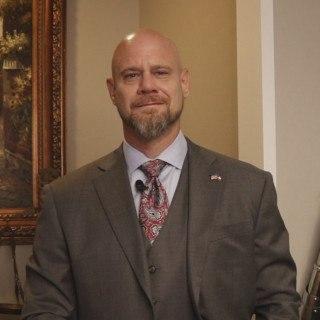 Boe Lynn Bowen
Bowen Law Firm, PLLC 14202 Champion Forest Dr. Houston , TX 77069 Toll-Free: (713) 574-7777 Telephone: (713) 574-7777 Fax: (866) 669-2499
Attorney Boe Bowen is a native Texan. He was born and raised in Texas and the first in his family to receive a post-secondary education when he graduated Magna Cum Laude from Sam Houston State University at Huntsville, Texas, with a Bachelor of Arts in Speech Communication and History. In 2010 Boe began his legal career by entering the class of 2013 at the Thurgood Marshall School of Law in Houston, Texas. During his tenure in law school, Boe remained extremely active by working as a research assistant, tutor, and participated in the mock trial program. Boe graduated Magna Cum Laude from the Thurgood Marshall School of Law in 2013. Prior to becoming the Managing Member at The Bowen Law Firm PLLC, Boe clerked for the Harris County Attorney's Office. Boe Bowen is licensed to practice in the State of Texas and is a Certified Mediator, Family Mediator, and Arbitrator that can offer his services in all Alternative Dispute Resolution Matters. Boe is also a member of the prestigious Texas Bar College.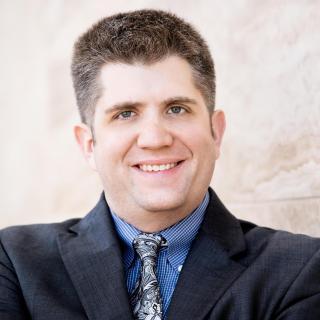 Bryan Joseph Fagan
Law Office of Bryan Fagan, PLLC 7324 Southwest Fwy Suite 570 Houston , TX 77074 Telephone: (281) 886-8109
His innovative, paperless, and efficient approach to family law emphasizes high-end service, offering a modern, effective alternative to traditional practices.As a certified member of the College of the State Bar of Texas, Bryan belongs to an elite group of legal professionals committed to excellence. His expertise spans a wide range of family law issues, including divorce, custody, adoption, paternity, and mediation. He also has experience drafting marital property agreements, such as pre- and post-nuptial agreements.Bryan's team of attorneys and paralegals share his commitment to addressing complex family law matters and defending families from false CPS allegations. Based in Houston and serving surrounding areas, Bryan is an active member of the Houston Family Law Sector of the Houston Bar Association and participates in various family law organizations across Texas.As a proud business owner, devoted husband, and loving father, Bryan Fagan understands the challenges his clients face.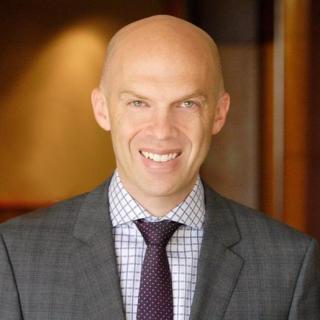 Brian Douglas Walters
Houston Office 440 Louisiana St. Suite 2450 Houston , TX 77002 Telephone: (713) 275-7830
Hi, I'm Brian. I was born in Florida, the son a career Marine Corps officer. After living all over the world and graduating from high school in West Germany, I returned to Texas and graduated from Texas A&M University in 1993 with a BBA. I then graduated from The University of Texas Law School in 1996. I've practiced exclusively family and divorce law since then. I was Board Certified in Family Law by the Texas Board of Legal Specialization in 2003 and am remain so today. Me and my staff work hard for our clients and are 100 available to them. Give us a call if you'd like to discuss further.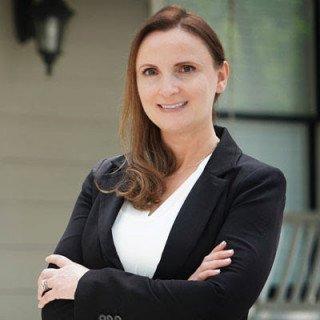 Mary E. Ramos
Ramos Law Group, PLLC 1214 Miramar Street Houston , TX 77006 Telephone: (713) 538-1443 Fax: (713) 225-6201
She achieved this certification in 2014, solidifying her commitment to providing her clients with the highest level of service and representation.Mary's educational background is equally impressive. She earned her Juris Doctor from Texas Southern University's Thurgood Marshall School of Law in Houston, Texas, in 2002 and her Bachelor of Science degree from Park University in Parksville, MO, in 1999. With a major in Management and honors of Summa Cum Laude, Mary brings a well-rounded perspective to her legal practice.Mary provides clients with knowledgeable and competent legal advice at her family law practice while maintaining a compassionate and understanding approach to their cases. Her mission is to empower and help clients heal by providing the best legal representation through proactive support, education, transparency, and passionate advocacy. Mary E. Ramos is a highly skilled and compassionate attorney who provides top-notch legal representation to her clients. With her commitment to continuing education, her passion for family law, and her dedication to her clients, Mary is a leader in her field and a trusted advocate for those in need of legal support.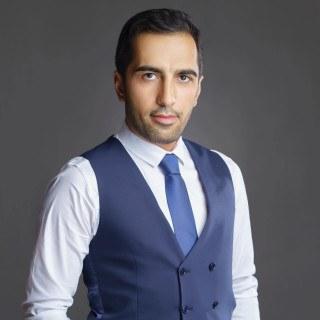 Amir Tavakkoli
A.T. Law Office 3707 Cypress Creek Pkwy Suite 400 Houston , TX 77068 Telephone: (832) 800-5590 Fax: (832) 787-0313
Amir Tavakkoli, founder of the firm, was the Vice President of his law school class and graduated Summa Cum Laude. His legal and political experiences include working with Judge Kyle Carter in the 125th Harris County Civil Courthouse, U.S. Representative Al Green, State Representative Garnet Coleman, the Texas Criminal Justice Coalition, and the Houston Bar Association. Amir was also a research assistant at his law school. Amir has successfully tried judge and jury cases in family, criminal, and civil matters.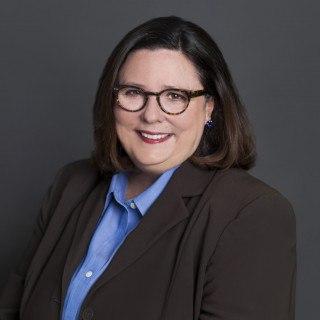 Laura June Dyke Dale
Laura Dale & Associates, P.C. 1800 Saint James Place Suite 620 Houston , TX 77056 Telephone: (713) 489-6618 Fax: (713) 600-1718
Ms. Dale is a Fellow of the International Academy of Family Lawyers and a USA Delegate on the Board of Governors of the organization. She also serves as Co-Chair of the USA Chapter Hague Committee, and as Chair of Hague Subcommittee on the International Protection of Children. She is fluent in French and provides support services in Spanish.Laura is a certified mediator, a certified collaborative law attorney, and a certified parenting coordinator under the Texas parenting coordinator statute. She received her law degree from South Texas College of Law and is licensed by the Texas Supreme Court, and admitted to practice in the Supreme Court of the United States, the United States Court of Appeals for the Fifth Circuit Court of Appeals, the Seventh Circuit Court of Appeals, the Tenth Circuit Court of Appeals, the Texas Eastern District Court, the Texas Northern District Court, the Texas Southern District/Bankruptcy Court, the Texas Western Bankruptcy Court, and the Texas Western District Court.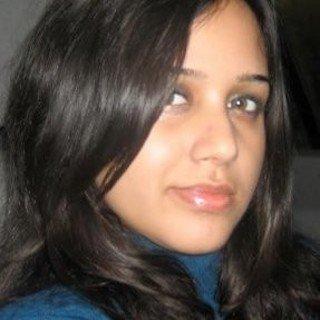 Fiza Syed
MERCHANT LAW PLLC 21734 PROVINCIAL BLVD SUITE 240 KATY , TX 77450 Telephone: (832) 534-3529 Cell: (832) 503-8786
After college graduation, Ms. Syed interned at the Attorney General Child Support Division to better understand family legal matters. She then moved to Dallas to complete law school at SMU Dedman School of Law. During law school, she interned and clerked at various law firms in order to obtain real life experience in criminal, family and business law. While in law school, she also worked as a student attorney at the SMU Tax Clinic in order to help working class individuals and families obtain legal services with tax law. Upon graduation and admittance to the State Bar of Texas, Ms. Syed served as general counsel for several small businesses and real estate companies. During her time as such, she regularly negotiated contracts, purchase sale agreements and sophisticated settlements. She assisted clients in strategic business and tax planning in order to avoid legal pitfalls in the futureMs. Syed believes in passioned advocacy on behalf of her clients and will do her best to obtain the best outcome for her clients. Her practice focuses on criminal and family issues.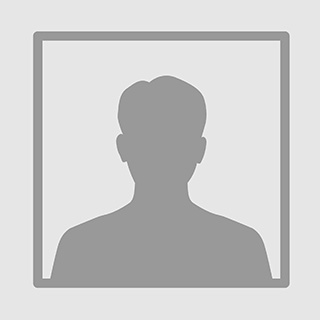 Chidi D. Anunobi
AnunobiLaw PLLC 1415 North Loop West Ste. 1140 Houston , TX 77008 Telephone: (832) 538-0833 Fax: (281) 806-5449
Chidi was formerly a Senior Software Engineer at Verizon Communications. After Verizon, Chidi worked as a management/technology consultant for over ten years for KPMG Consulting and KPMG LLP. At KPMG Chidi led a variety of client engagements that span business and technology strategy, enterprise risk management, compliance, business process analysis, change management, technology selection, enterprise technology implementation, and various business and technology transformation projects. Drawing on his vast experiences, Chidi approaches every legal challenge from a practical and holistic perspective and designs legal solutions that are comprehensive as well as actionable with respect to the specific client's situation. Chidi holds an undergraduate degree in Accounting and a master's degree in Information Systems. He also holds an M.B.A. from Carnegie Mellon University, and earned his law degree from the University of Houston Law Center. Chidi completed Executive Leadership Skills training at Yale University and has been certified as a Project Manager by the Project Management Institute since 2002. Chidi is a member of several professional organizations including, the Houston Bar Association, the American Bar Association and the Project Management Institute.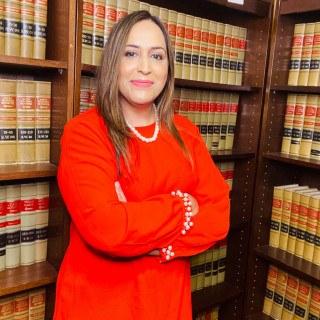 Farah Kamal
Kamal Law Firm, PLLC 7457 Harwin Drive, Ste 200 Houston , TX 77036 Telephone: (713) 524-4529 Fax: (713) 524-4530
Kamal Law Firm, PLLC is a General Practice Law Firm serving Houston and surrounding cities including but not limited to Sugarland, Humble, Spring, Kingwood, Wharton, Richmond, Rosenberg, and Woodlands. Kamal Law Firm has an emphasis on family law (divorces, custody, child support, adoptions, name changes), immigration, business formation, tax matters, and bankruptcy. We have two office locations one in SW Houston and a second in North Houston.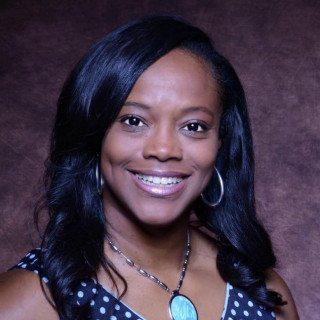 Rahlita D. Thornton
Thornton Esquire Law Group Houston Office 3730 Kirby Dr #1200 Houston , TX 77098 Toll-Free: (713) 401-3998
If you have been injured in an accident, you are likely facing many medical bills, treatment needs, emotions, and obstacles. Your physical impairments as result of your accident are likely a struggle after your accident. We are here to help. This accident lawyer is directly involved and can be reached to speak to by phone by her valued clients. Family values are also very important to Houston Family Lawyer Attorney Rahlita D. Thornton. This Houston Family Lawyer handles cases in most surrounding counties in adoptions, divorces cases, family law issues, custody actions, child support, child custody, modification of child support, modifications of visitation, and or contempt actions when visitation orders are being violated. She is always looking out for the kids. She says often "I love the kids" and that it is always about what is best for them, then courts use the phrase "best interests of the child" as a standard. This should always be taken into consideration. Handling cases in Sugarland, Missouri City, Fort Bend County, Brazoria County, Harris County. (713) 401-3998.
Divorce Attorney Fees in Houston
The average attorney fees in Houston are about $300 per hour, ranging from $140 to $450 per hour. They mostly depend on the location and the lawyer's experience. The total Houston divorce lawyer cost may be somewhere between $3,000 and $18,000.
Attorneys and law firms may offer different fee arrangements for their clients. Here are the main types of lawyer fees:
Hourly rate is the most common type of arrangement when a lawyer charges hourly for their services. The rates are determined by the region, experience, qualification, and reputation and may differ for different types of cases.
Flat fee is a fixed sum a lawyer may charge for certain types of cases, knowing the approximate time it will take to complete them. It is mostly typical in simple cases with no contested issues or if an attorney only helps with one particular service in the entire case.
Consultation fee may be charged either hourly or on a flat-fee basis. It is usually paid for a single meeting with an attorney to get legal advice.
Retainer fees are very much like a deposit paid upfront as a guarantee that the attorney's services will be paid for. This set fee is usually calculated by multiplying the hourly rate by some number of hours expected to be spent on the case. Unfortunately, the unused money left after the case is over is not always refunded.
Contingency fees are based on the percentage of the amount the plaintiff is awarded as a result of negotiations or final judgment. While this type of arrangement is highly favored in medical malpractice and personal injury cases, it is not typical for divorces due to ethical considerations.
Additional costs are expenses a lawyer may charge for certain services not included in their fee arrangement. Therefore, it is advisable to clarify what is not part of your attorney's hourly or flat fee from the very start.
Most often, the total payment will be set by agreement between you and your lawyer. It can include the fixed fee for the initial consultation; hourly rate for the time spent on meetings with you, negotiations with your spouse's attorney, completing the paperwork, attending the court hearings, etc.; and additional costs for services provided by third parties like fees for notary, photocopies, postal services, etc.
So, let's try to calculate the cost of your divorce if you decide to hire a lawyer in Houston, considering all the possible options. The following table presents approximate average prices for services that can be used in both contested and uncontested divorces:
| | |
| --- | --- |
| Service | Cost |
| Initial consultation | $250-$300 |
| Base lawyer's fee (hourly fees x number of hours) | $5,000-$18,000 |
| Additional costs | $100-$450 |
| Houston court filing fee | $350-$400 |
| Process service | $100-$150 |
| Total | $5,800-$19,300 |
Of course, getting a divorce is expensive and will be much costlier if you decide to hire an attorney. However, there is a good alternative that can help you save your budget. If you file for divorce online, you will not need to spend so much on lawyers' hourly fees.
Click Here To Prepare Divorce Documents Online
Should You Hire a Lawyer for Your Divorce?
You definitely need a lawyer if you have a highly contested divorce, in which you cannot agree with your spouse on some issues. In such cases, an attorney can help you to negotiate, settle the disputes in your best interests, fill in the right forms, file them in a proper way, and obtain the most advantageous outcome for you.
You are strongly recommended to hire a lawyer if:
You have a high-net-worth divorce;
Your divorce involves complex property division disputes;
You suspect that your spouse hides or lies about their assets, income, and expenses;
You require spousal support, and your spouse believes you do not;
You have children and need to settle child custody and support disputes;
Your spouse is highly uncooperative and refuses to make any settlements with you;
You have issues with establishing paternity;
You need any modifications to the previously established orders;
You are a victim of domestic violence.
If you do not have any of the listed issues, you may file for an uncontested divorce and get a cheap divorce in Houston, Texas. When you are able to reach all the agreements with your spouse, all you need to do is get the necessary forms, fill them out, file them with the court, and get your divorce decree at a minimal cost.

Compare Your Options for Divorce in Houston
Divorce Option
Description
Divorce with a Lawyer
While hiring a lawyer is a good option in contested cases, you should be ready for the possible challenges:

Discrepancy between your schedule and the lawyer's;
Overextended procedure due to multiple disputes and hearings;
Emergence of new disputes in the process of resolving the existing ones;
Psychological strain caused by constant stress in the courtroom;
Excessive expenses on lawyers' hourly fees.

Texas Divorce Online
A paperwork preparation service can provide you with a quick and easy way to get ready for your divorce process for an affordable price by offering:

An opportunity to complete the paperwork from the comfort of your home;
User-friendly platform with handy tips on completing a questionnaire;
A full package of case-specific forms selected and filled in by the system;
Comprehensive guidelines on how to file the documents on your own;
Affordable flat fee for the full package of forms and instructions.

Click Here To Prepare Divorce Documents Online

DIY Divorce
Although DIY divorce may be the most attractive option due to its low cost, it can entail certain risks that you should be ready for:

Inability to find the right forms that the court will accept;
Mistakes in filing due to unawareness of laws and legal issues;
Lack of support and proper guidance on the right steps to take;
Delays and higher costs resulting from incorrectly filled out forms;
Undesired and unfair outcome in case of a single error in paperwork.
What Is the Cheapest Way to Get a Divorce in Houston?
In Texas, you have two options if you want to minimize your expenses in the divorce process. You may either look for free legal aid or resort to online divorce.
1. Free Legal Aid Services
A range of public and private organizations in the United States provide free or low-cost legal aid. Their services range from legal advice to special programs for low-income or marginalized citizens. However, to qualify for their help, you should provide some proof of indigence, disability, domestic violence, discrimination, etc.
2. Online Divorce Services
Online divorce may be an ideal option for an uncontested divorce in Houston. Such services mostly help with the preparation of documents and guidelines on the further steps. In this case, you will only need to pay some $100-$200 for a set of forms for your individual case and then file them with the court for a certain filing fee.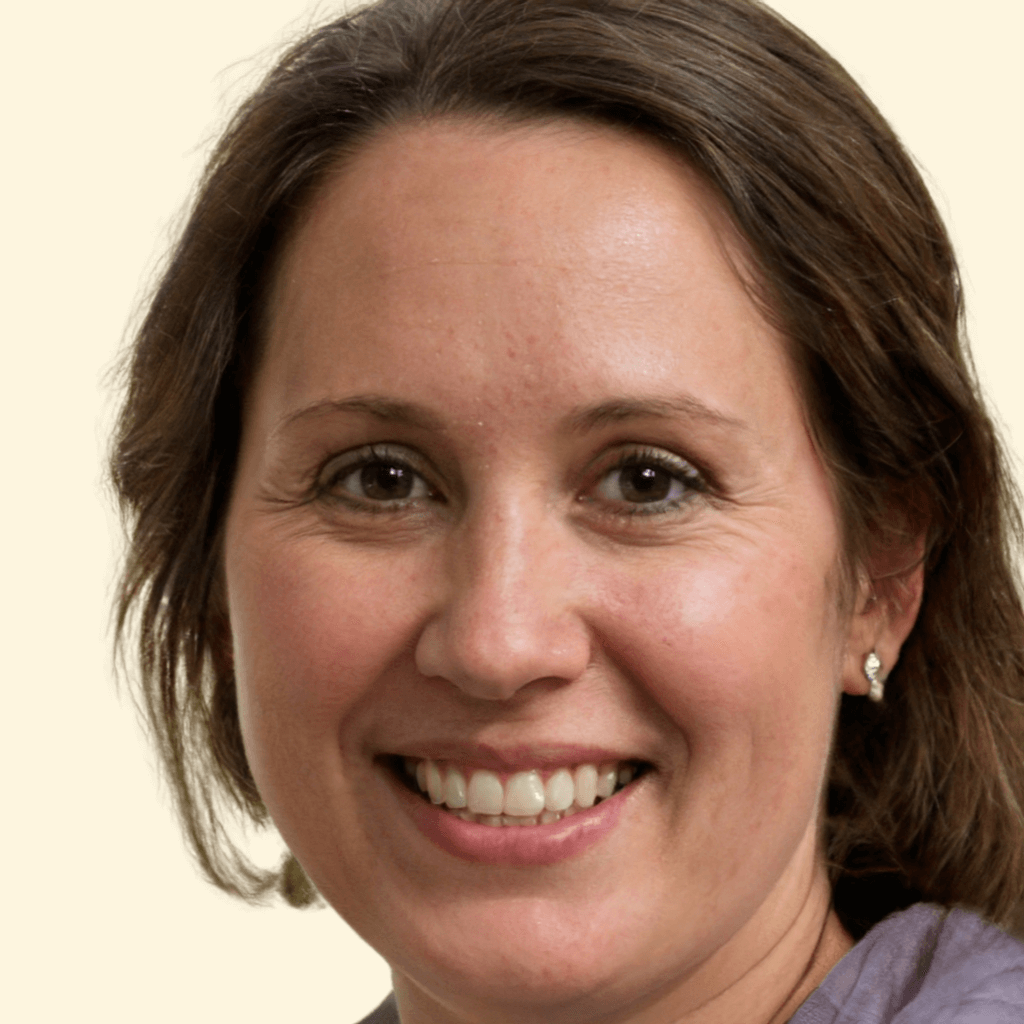 Erin Bensen is a relationship expert and a writer known for her articles on love and marriage. Being a paralegal, she also writes about divorce and the procedures around it. Erin regularly contributes to Modern Love Counseling and other divorce blogs, offering practical advice and support. Right now, Erin is working on her personal podcast, where she intends to discuss the complexities of relationships and help couples considering divorce.