Divorce is never easy or pleasant. It gets especially hard when spouses need to divide property and debts and define the terms of child custody and support but cannot find common ground on these matters. In such cases, the best option is to hire a lawyer who can represent you in the courtroom, defending your rights and interests.
Knowing the overall divorce price in Texas, many couples are hesitant to do that since attorneys' involvement can raise the cost of marriage dissolution significantly. That is why they do their best to find cheap divorce lawyers in New Braunfels, TX, not being sure about these specialists' qualifications and expertise and the ability to ensure the best outcome in the case.
To help you in this endeavor, we prepared a list of 10 top-rated New Braunfels divorce attorneys for your comparison and consideration.
List of Affordable New Braunfels Divorce Attorneys
With the abundance of law firms in Texas, it is not a problem to find good divorce lawyers in New Braunfels whose services do not cost a fortune. However, the decision should be made carefully and reasonably. So, when choosing a divorce lawyer in your location, consider the following factors:
Qualifications;
Experience;
Board certification;
Expertise in similar cases;
Approach to divorce and if it coincides with yours;
Level of comfort in communicating with them;
Affiliation with reliable and trusted New Braunfels divorce law firms;
Fee arrangement (flat, retainer, contingency, hourly, etc.) and how it fits within your budget.
Here is the list of the top 10 best affordable divorce attorneys in New Braunfels, Texas, from which you can choose: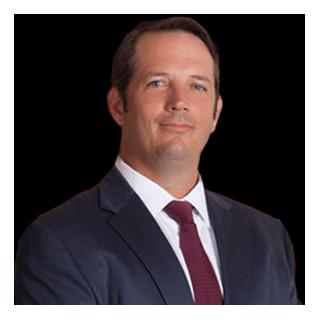 James Bettersworth
Bettersworth Law Firm 110 West Faust Street New Braunfels , TX 78130 Telephone: (830) 606-0404 Fax: (830) 626-1414
Attorney James S. Bettersworth was raised in Texas. He received his undergraduate degree from Texas Lutheran University. He later went on to obtain his Juris Doctorate from St. Mary's Law School in 1997, a feat he was able to accomplish in just two-and-a-half years. Upon graduating from St. Mary's, he became licensed on June 4th, 1998. Since then, he has successfully represented clients in legal matters that pertain to a very wide range of laws. In addition to being licensed to practice in the state of Texas, Mr. Bettersworth is also licensed to practice in the Federal Courts of the Western District of Texas. He also holds a license that allows him to practice in the 5th Circuit Court of Appeals, located in New Orleans and has had the distinct honor of arguing before a judicial panel for the court.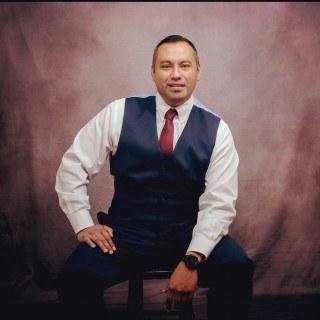 Marco Sanchez
Law Office of Marco Sanchez, P.C.-New Braunfels 2115 Stephens Pl. Ste 400C New Braunfels , TX 78130 Telephone: (830) 253-5608 Fax: (830) 253-5609
Sanchez is licensed in Texas and Nevada and practices law in both states. He began his legal career working for a mid-sized law firm in Las Vegas, Nevada practicing in corporate law, business structuring, and estate planning. Mr. Sanchez taught seminars on Asset Protection, Tax and Estate Planning, and business strategies for companies around the country. After several years he decided to go on his own, opening his own practice that handles personal injury law, family law and civil litigation. After years of practice, he decided to move back to his hometown of New Braunfels, Texas and open an office. He was born and raised in New Braunfels, Texas. He attended the University of Dayton and obtained his B.A. in Political Science and continued his education at The University of Akron School of Law, obtaining his Juris doctorate (JD). He is a member of The State Bar of Texas, The State Bar of Nevada, Eastern District of Texas Bankruptcy Court, The U.S. Bankruptcy Court District of Nevada, Collin County Bar Association, Texas Family Law Section and the Texas Litigation Sectio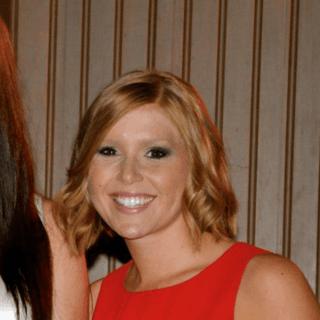 Courtney Paige Miller
391 Landa Street New Braunfels , TX 78130 Telephone: (830) 629-6955
While at the Court, she was able to become intimately familiar with writs, petitions for discretionary review, as well as appeals involving cases where the death penalty was sought. Additionally, Ms. Miller worked in the Criminal Prosecution Division at the Office of the Attorney General of Texas and at the Travis County Attorney's Office. While at the Attorney General's Office, Ms. Miller was responsible for researching pertinent legal issues relating to aggravated sexual assault cases, death penalty cases and the removal of a District Judge, as well as researching and drafting appeals. At the County Attorney's Office Ms. Miller gained extensive knowledge in DWI cases and was also able to exercise her abilities as an oral advocate in hearings and trials. Ms. Miller handles a variety of types of litigation and is skilled in negotiating settlements for family law cases as well as criminal misdemeanors. She is also a certified CPS ad litem and a member of the State Bar of Texas, Texas Young Lawyers Association, Aggie Bar Association, Phi Delta Phi and the America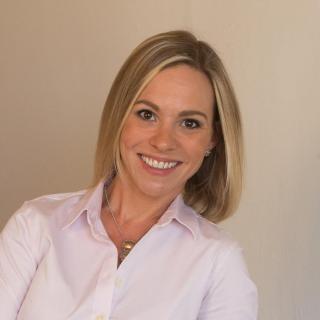 Tracie Wright Reneau
659 S. Castell Ave. New Braunfels , TX 78130 Telephone: (830) 625-6933
As a seasoned advocate, Tracie Wright-Reneau is skilled in navigating the justice system to handle legal issues between parties with meticulous attention to detail, poise, and intelligence. She works to provide services to clients at a reasonable cost, with the goal of using client resources most effectively. She is experienced in communicating with clients in a manner that is both comprehensible and knowledgeable. Tracie Wright-Reneau graduated from St. Mary's University School of Law in 2006 and was admitted to practice law in the State of Texas immediately thereafter. She handles primarily Family Law cases such as divorces, custody suits, paternity suits, terminations of parental rights, adoptions and child support. She also works with clients who have recently lost a loved one or those who are seeking to make plans for thier future. Since graduating, Ms. Wright-Reneau has handled several hundred family law and probate cases that range in complexity from the uncontested to the highly contested.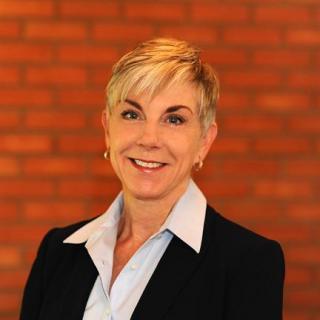 Valin Woodward
170 E San Antonio St New Braunfels , TX 78130 Telephone: (830) 387-9136
I have 37 years of professional experience. I currently practice primarily family law and probate law in Comal, Guadalupe and Hays counties. I was licensed by the State Bar of Texas in 1979 and am admitted to practice in the Federal Courts for the Northern, Southern, Eastern and Western Districts of Texas, the 5th Circuit Court of Appeals and the Supreme Court of the United States. I received a BA with honors from the University of Texas at Austin in 1976, and received a JD with Distinction, from St. Marys University School of Law 1979. While in law school, I was a member of the John M. Harlan Society, Phi Delta Phi Honorary Legal Fraternity and the Legal Research Board. I am currently a member of the Comal County Bar Association, Family Law Section State Bar of Texas and a Fellow of the College of the State Bar.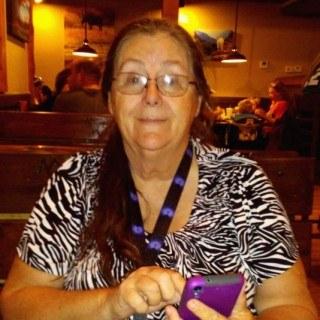 Gloria Yates Early
Law Office of Gloria Yates Early 382 S. Interstate 35, Building C New Braunfels , TX 78130 Telephone: (210) 902-6130 Cell: (210) 902-6130
Gloria Yates Early is a hard working attorney with 20 years of experience in the San Antonio Area. She cares about her clients and isn't afraid of a fight. From paperwork to lawsuits Gloria Yates Early is here to help, check out her website: www.gloriayatesearlyattorney.com and call for an appointment- (210) 902-6130. "Get help early, call Early!"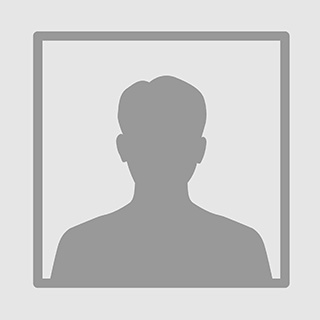 Merri M. Nichols
Merri Nichols & Associates, P.C. 43 Gruene Park Dr. Suite 4 New Braunfels , TX 78130 Telephone: (830) 328-4245
An accomplished legal professional with a strong commitment to justice and a passion for advocating on behalf of clients. Possesses a wealth of expertise in various areas of law, including litigation, negotiation, and legal research. Known for providing sound legal counsel and diligently working to protect the rights and interests of clients. Dedicated to upholding the highest ethical standards while navigating the complexities of the legal system.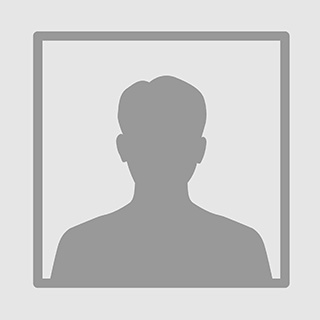 Christine Ferrato
2405 S. IH 35, Ste. G New Braunfels , TX 78130 Telephone: (210) 831-2576
Legal practitioner with a commitment to excellence and a relentless pursuit of justice. With a modest level of experience, they navigate legal matters with diligence, always aiming to protect clients' rights and interests while adhering to ethical principles. Their dedication to achieving positive outcomes is evident in their work.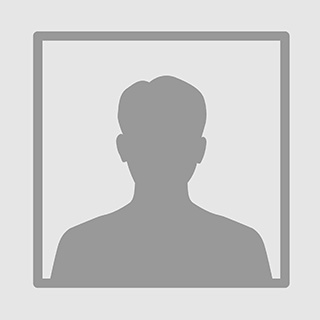 Gayle Ann West
Law Office of Gayle A. West 520 N Central Ave New Braunfels , TX 78130 Telephone: (713) 464-9340
Experienced in diverse legal fields, providing effective counsel and representation. This lawyer, with a typical level of experience, offers practical legal guidance and representation. They strive to assist clients effectively while adhering to ethical standards, with a focus on safeguarding clients' rights and interests.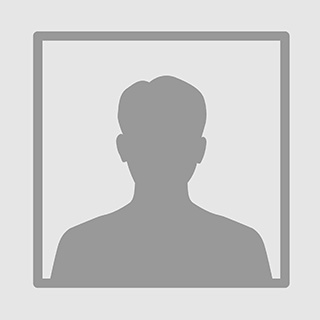 Hubert Phil Isaacks
Hubert P. Isaacks – Lawyer 1627 Hanz Dr New Braunfels , TX 78130 Telephone: (979) 450-1254
Expert in navigating the legal system, ensuring justice and safeguarding client interests. They excel in navigating intricate legal landscapes, prioritizing the safeguarding of clients' rights and interests. Their impressive track record reflects a dedication to excellence and a resolute pursuit of justice.
Divorce Attorney Fees in New Braunfels
The average attorney fees in New Braunfels are about $300 per hour, ranging from $140 to $450 per hour. They mostly depend on the location and the lawyer's experience. The total New Braunfels divorce lawyer cost may be somewhere between $3,000 and $18,000.
Attorneys and law firms may offer different fee arrangements for their clients. Here are the main types of lawyer fees:
Hourly rate is the most common type of arrangement when a lawyer charges hourly for their services. The rates are determined by the region, experience, qualification, and reputation and may differ for different types of cases.
Flat fee is a fixed sum a lawyer may charge for certain types of cases, knowing the approximate time it will take to complete them. It is mostly typical in simple cases with no contested issues or if an attorney only helps with one particular service in the entire case.
Consultation fee may be charged either hourly or on a flat-fee basis. It is usually paid for a single meeting with an attorney to get legal advice.
Retainer fees are very much like a deposit paid upfront as a guarantee that the attorney's services will be paid for. This set fee is usually calculated by multiplying the hourly rate by some number of hours expected to be spent on the case. Unfortunately, the unused money left after the case is over is not always refunded.
Contingency fees are based on the percentage of the amount the plaintiff is awarded as a result of negotiations or final judgment. While this type of arrangement is highly favored in medical malpractice and personal injury cases, it is not typical for divorces due to ethical considerations.
Additional costs are expenses a lawyer may charge for certain services not included in their fee arrangement. Therefore, it is advisable to clarify what is not part of your attorney's hourly or flat fee from the very start.
Most often, the total payment will be set by agreement between you and your lawyer. It can include the fixed fee for the initial consultation; hourly rate for the time spent on meetings with you, negotiations with your spouse's attorney, completing the paperwork, attending the court hearings, etc.; and additional costs for services provided by third parties like fees for notary, photocopies, postal services, etc.
So, let's try to calculate the cost of your divorce if you decide to hire a lawyer in New Braunfels, considering all the possible options. The following table presents approximate average prices for services that can be used in both contested and uncontested divorces:
| | |
| --- | --- |
| Service | Cost |
| Initial consultation | $250-$300 |
| Base lawyer's fee (hourly fees x number of hours) | $5,000-$18,000 |
| Additional costs | $100-$450 |
| New Braunfels court filing fee | $350-$400 |
| Process service | $100-$150 |
| Total | $5,800-$19,300 |
Of course, getting a divorce is expensive and will be much costlier if you decide to hire an attorney. However, there is a good alternative that can help you save your budget. If you file for divorce online, you will not need to spend so much on lawyers' hourly fees.
Click Here To Prepare Divorce Documents Online
Should You Hire a Lawyer for Your Divorce?
You definitely need a lawyer if you have a highly contested divorce, in which you cannot agree with your spouse on some issues. In such cases, an attorney can help you to negotiate, settle the disputes in your best interests, fill in the right forms, file them in a proper way, and obtain the most advantageous outcome for you.
You are strongly recommended to hire a lawyer if:
You have a high-net-worth divorce;
Your divorce involves complex property division disputes;
You suspect that your spouse hides or lies about their assets, income, and expenses;
You require spousal support, and your spouse believes you do not;
You have children and need to settle child custody and support disputes;
Your spouse is highly uncooperative and refuses to make any settlements with you;
You have issues with establishing paternity;
You need any modifications to the previously established orders;
You are a victim of domestic violence.
If you do not have any of the listed issues, you may file for an uncontested divorce and get a cheap divorce in New Braunfels, Texas. When you are able to reach all the agreements with your spouse, all you need to do is get the necessary forms, fill them out, file them with the court, and get your divorce decree at a minimal cost.

Compare Your Options for Divorce in New Braunfels
Divorce Option
Description
Divorce with a Lawyer
While hiring a lawyer is a good option in contested cases, you should be ready for the possible challenges:

Discrepancy between your schedule and the lawyer's;
Overextended procedure due to multiple disputes and hearings;
Emergence of new disputes in the process of resolving the existing ones;
Psychological strain caused by constant stress in the courtroom;
Excessive expenses on lawyers' hourly fees.

Texas Divorce Online
A paperwork preparation service can provide you with a quick and easy way to get ready for your divorce process for an affordable price by offering:

An opportunity to complete the paperwork from the comfort of your home;
User-friendly platform with handy tips on completing a questionnaire;
A full package of case-specific forms selected and filled in by the system;
Comprehensive guidelines on how to file the documents on your own;
Affordable flat fee for the full package of forms and instructions.

Click Here To Prepare Divorce Documents Online

DIY Divorce
Although DIY divorce may be the most attractive option due to its low cost, it can entail certain risks that you should be ready for:

Inability to find the right forms that the court will accept;
Mistakes in filing due to unawareness of laws and legal issues;
Lack of support and proper guidance on the right steps to take;
Delays and higher costs resulting from incorrectly filled out forms;
Undesired and unfair outcome in case of a single error in paperwork.
What Is the Cheapest Way to Get a Divorce in New Braunfels?
In Texas, you have two options if you want to minimize your expenses in the divorce process. You may either look for free legal aid or resort to online divorce.
1. Free Legal Aid Services
A range of public and private organizations in the United States provide free or low-cost legal aid. Their services range from legal advice to special programs for low-income or marginalized citizens. However, to qualify for their help, you should provide some proof of indigence, disability, domestic violence, discrimination, etc.
2. Online Divorce Services
Online divorce may be an ideal option for an uncontested divorce in New Braunfels. Such services mostly help with the preparation of documents and guidelines on the further steps. In this case, you will only need to pay some $100-$200 for a set of forms for your individual case and then file them with the court for a certain filing fee.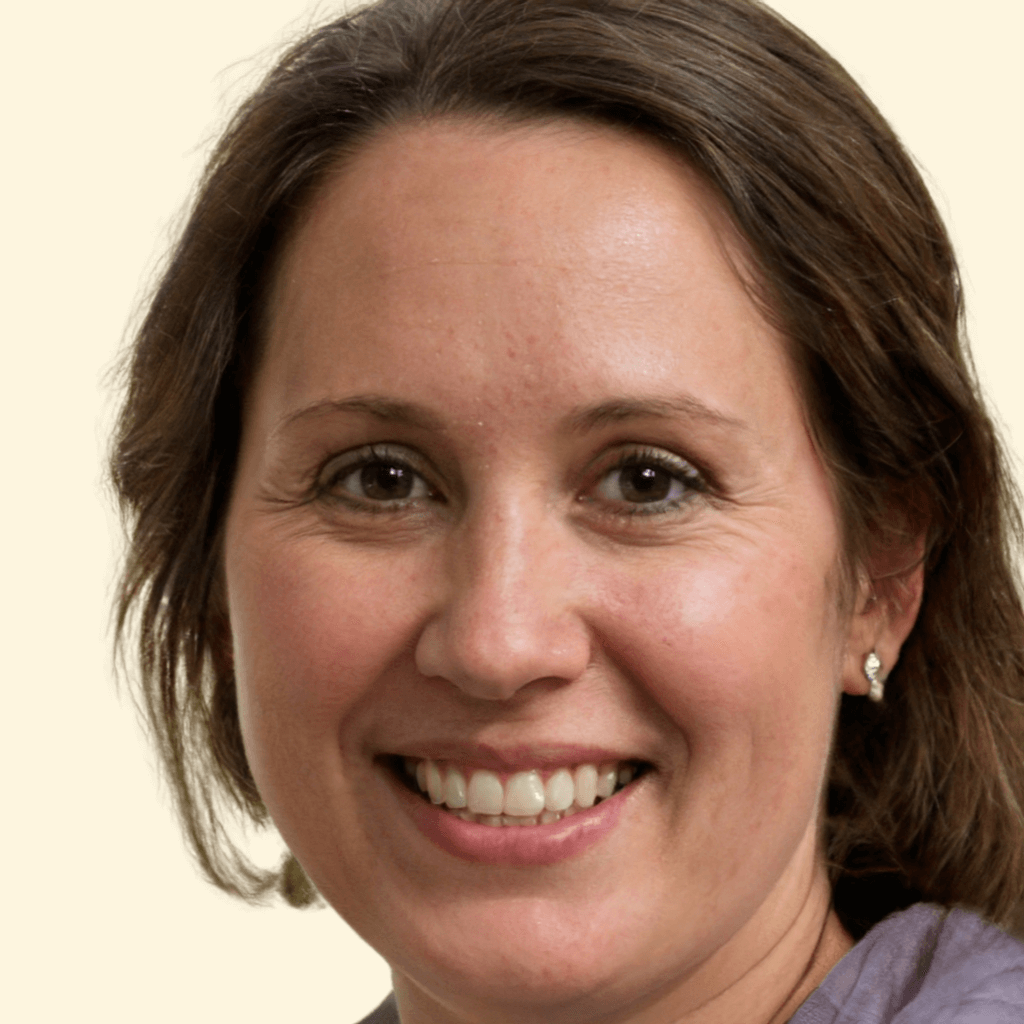 Erin Bensen is a relationship expert and a writer known for her articles on love and marriage. Being a paralegal, she also writes about divorce and the procedures around it. Erin regularly contributes to Modern Love Counseling and other divorce blogs, offering practical advice and support. Right now, Erin is working on her personal podcast, where she intends to discuss the complexities of relationships and help couples considering divorce.